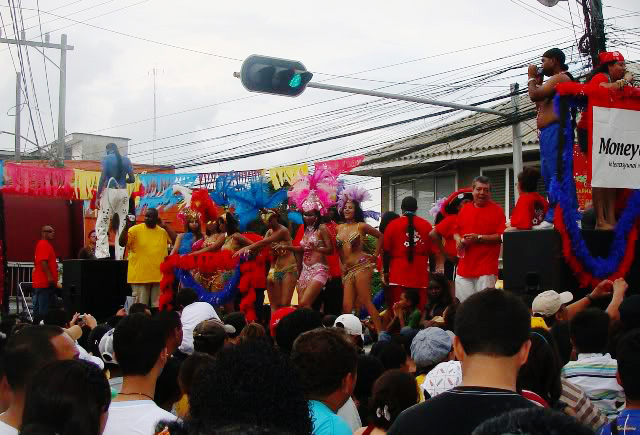 May = carnival in La Ceiba, Honduras. Luckily, there's no inappropriate flashing a la Rio de Janeiro, but it's definitely the month of unlimited booze, chicks in skimpy clothes and excessive crepe paper.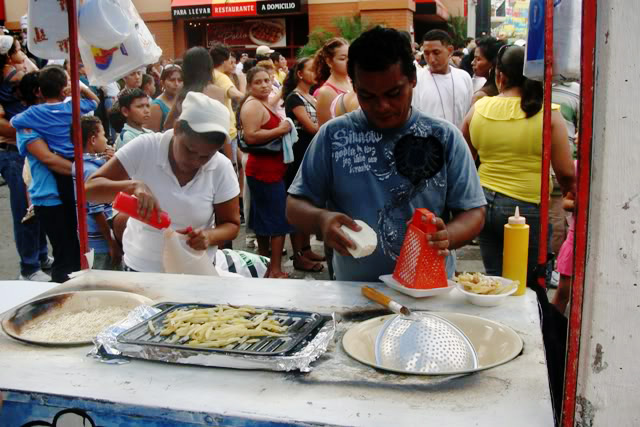 I happen to reign in the land of night life party poopers BUT I do love to go out during the day with my sisters to share our critique of the parade and obnoxiously stare at the funny looking costumes. We also shamingly admit to DIE for the over-fattening food and underpriced hair accessories.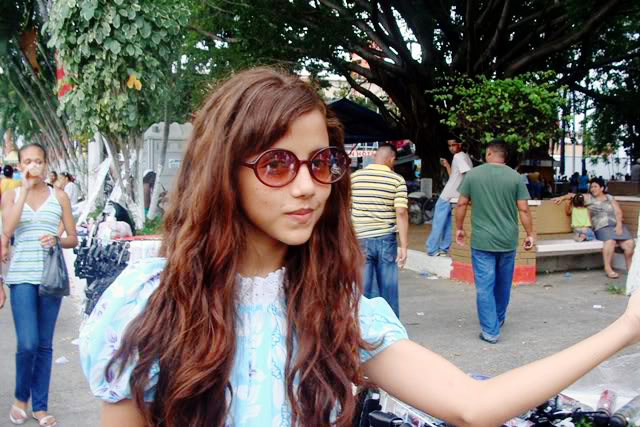 Sunglasses…I still frowned at the $5.00 price though. My goodness, I'm such a cheapskate!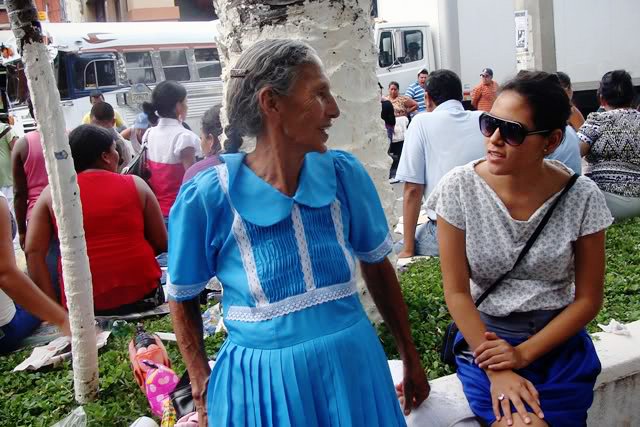 It's like inspiration paradise…a couple of proper little ladies in peter pan collars stand out in the crowd and bright color combos are EVERYwhere.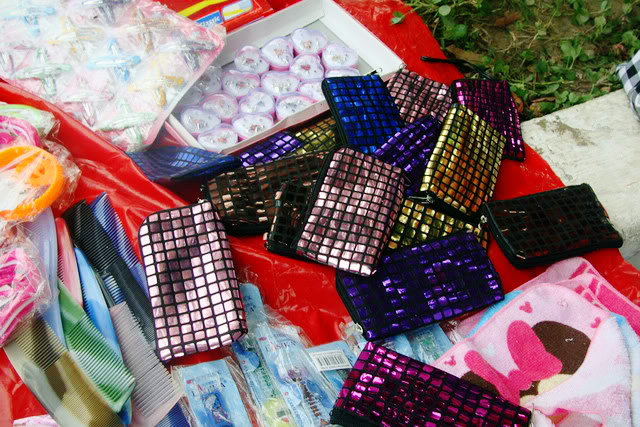 Cutie petuties for cash keepin'.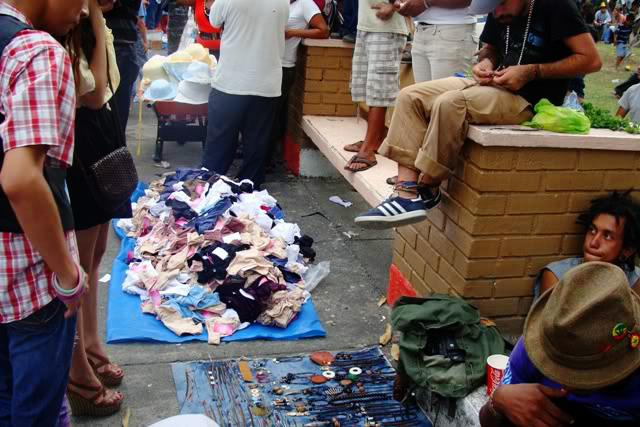 Panties anyone?
(By this point I realise I used the word "chicks" on the first paragraph. It's the vibe, I tell ya!)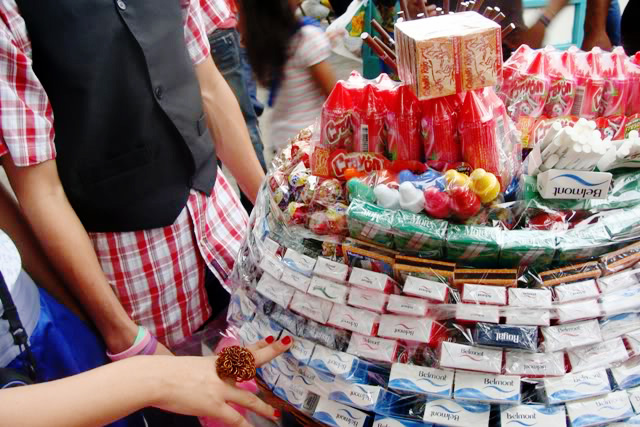 I missed out on some interesting costumes I later heard about. Dang it. I was probably too busy stuffing my face with cotton candy or small talking with random boys. And by random I mean these daredevils, of course!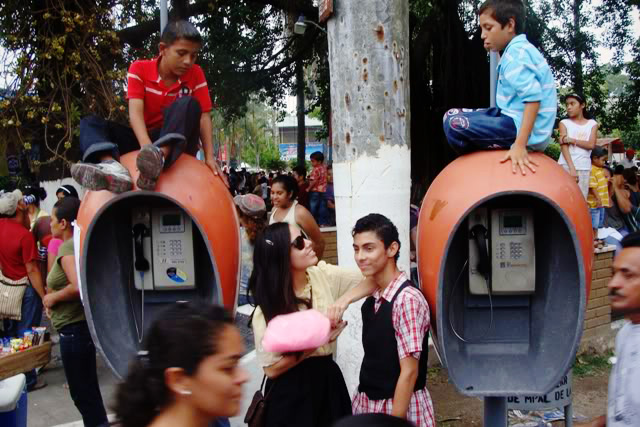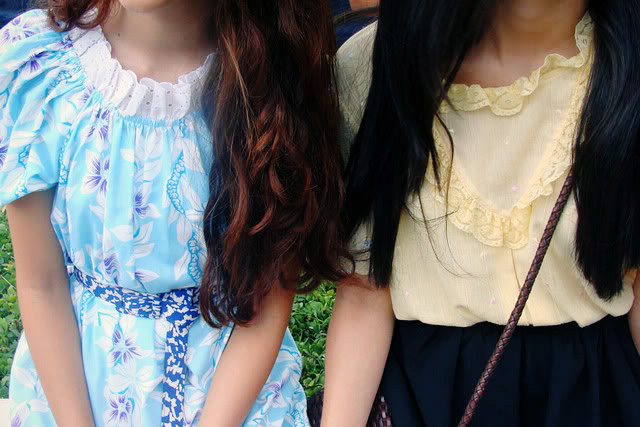 As for outfits:
On redhead sis, thrifted dress I altered for her + vintage belt.
On me, thrifted top + selfmade skirt.
Lace + scalloped edges + waist cinching + platform wedges…feels good to be a girl.
Another neat thing about May: los juegos mecánicos. Exact translation would be "mechanical games". I LOVE them. It's as close as we get to having a theme park and they're only here for one month a year.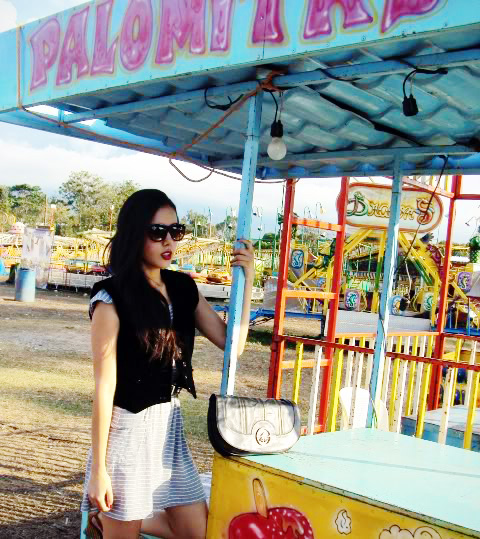 I had a few bad experiences last time I went (one included literally jumping off the ferris wheel when it was stopped halfway while they added more people "to balance it out because something wasn't working correctly". I turned pale.) I came back the same week. Not kidding when I said I love them.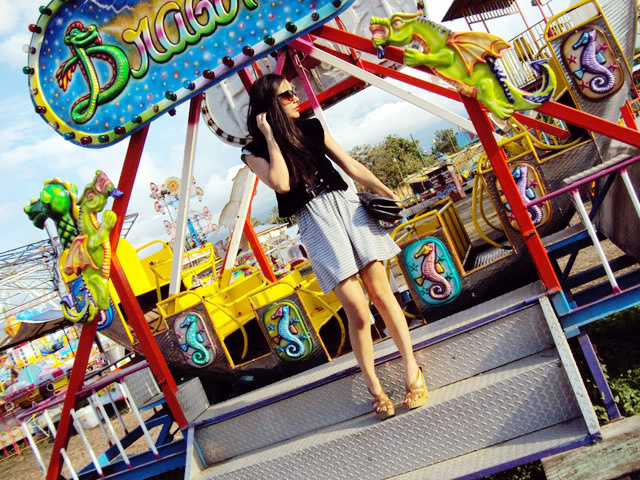 I prefer to get there early because there's something *CHEESY ALERT* magical about it when it's empty. Magical and freaky.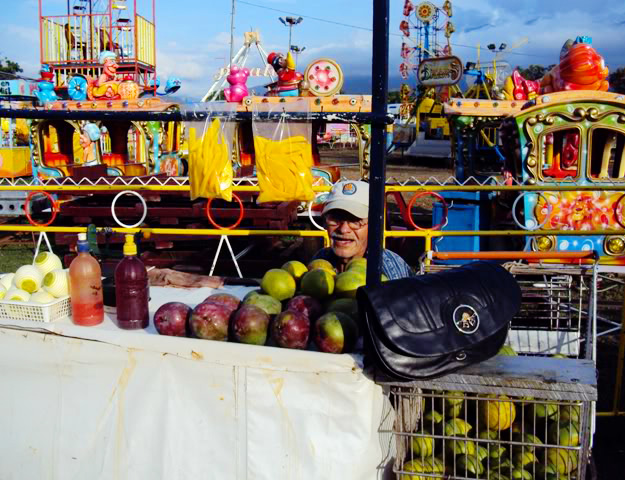 Besides, it's always a big plus to have access to delish mango salads without having to fight anyone for the best slices! Don't you agree?  Anyway, I have plenty of new thrift finds and sewing/design projects to share. Ohhh, and Geral got herself a new sewing machine WOOHOOO. That will be for next post…this one sure took up half the online universe.