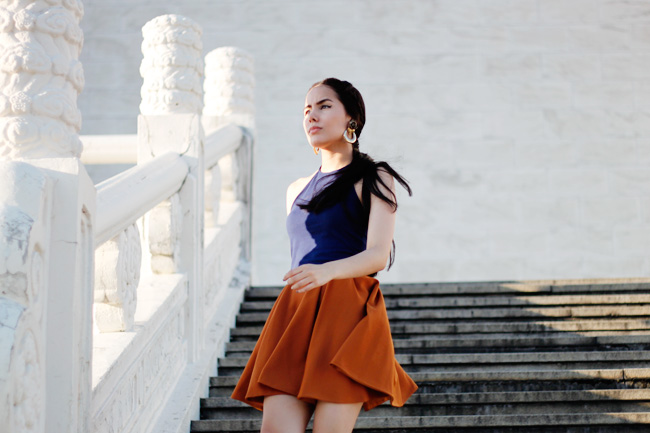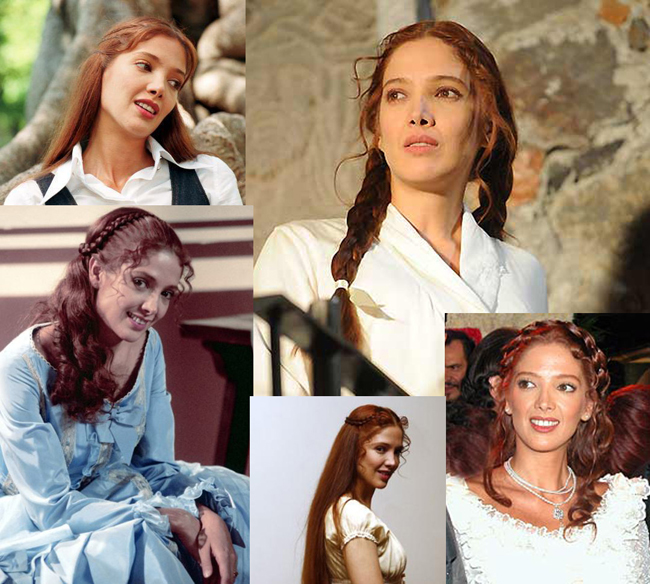 So that's what you do with baby hairs!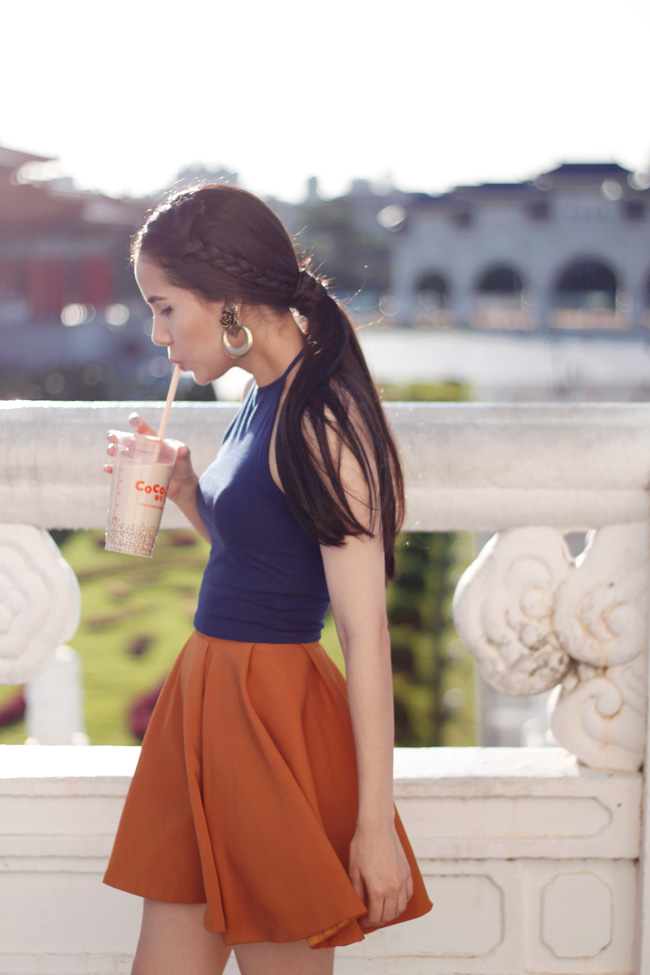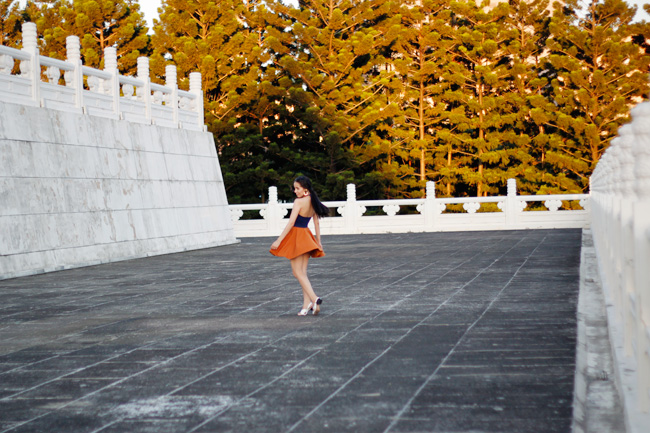 My hair likes to behave like a big crybaby. If I bleach it, dye it or flat-iron it, it dries to the core and becomes untameable and frizzy. Add the extremely humid weather to the mix courtesy of Taipei and it doubles in size, not in the good way. Ohh, and the baby hairs. Those psycho-looking baby hairs will NOT stay in place. I looked up braid-obsessed soap opera actress (crying expert) Adela Noriega for some tress-control hair inspiration. I think this summer I won't go a day without dem braids and my frizz control serum. Currently using Etude House Silk Scarf Repair Essence, does the job and smells good. Now…if only I could do my own cornrows. These pictures were shot during a touristy run to the INSANELY beautiful Chang Kai-shek Memorial Hall. The heat had me all sticky and exhausted that day but it was totally worth it.
Anyway, big changes coming for the blog soon. Some you might like, some you might want to kill me for. I promise to warn you about them before hand. So exciting!
Outfit details: Skirt: Homemade. Halter top: Forever 21. White sandals: Zara. Earrings: vintage.