This is a pants outfit post but truth is, I hate pants.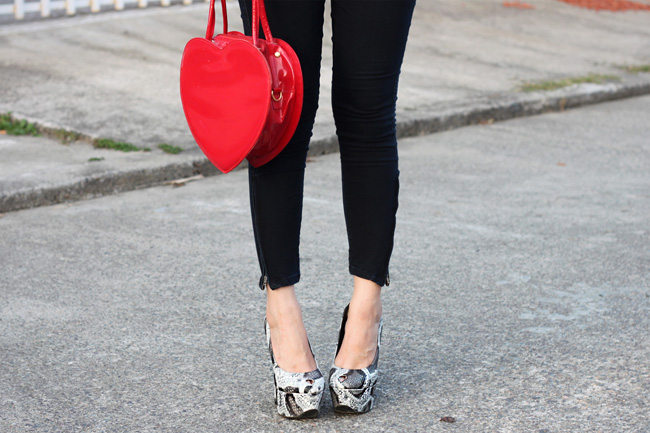 I blogged about how I would make an effort to wear them more often, and the public announcement has been haunting me. This led me to analyse: why such intense negative feelings towards practical trousers?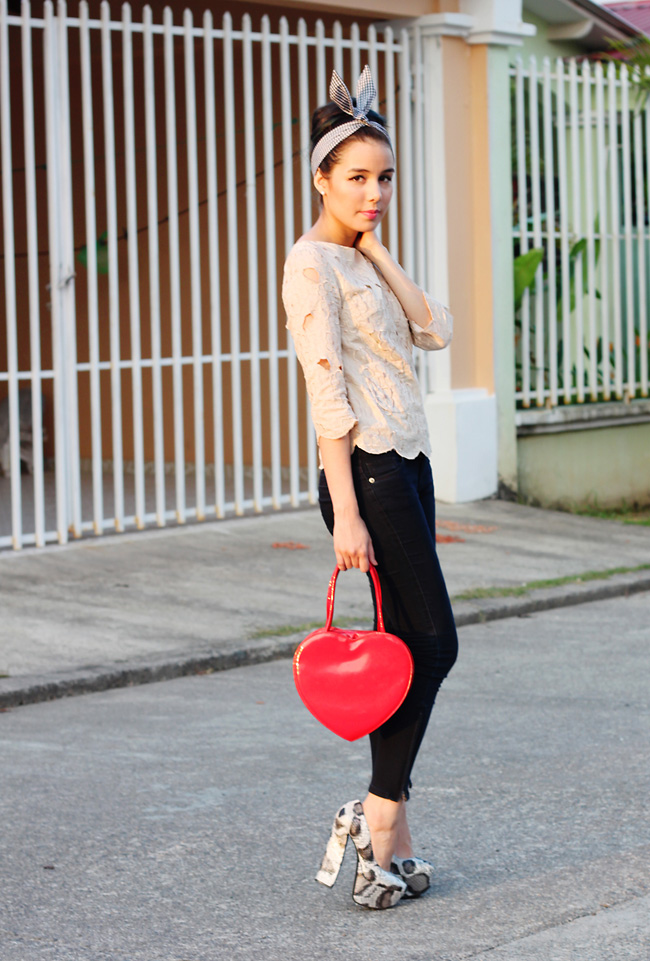 I used to wear them plenty. In fact, I have proof from when I started my first blog (TWF part 1) back in 2007. Embarrassing flashback in 3…2…1…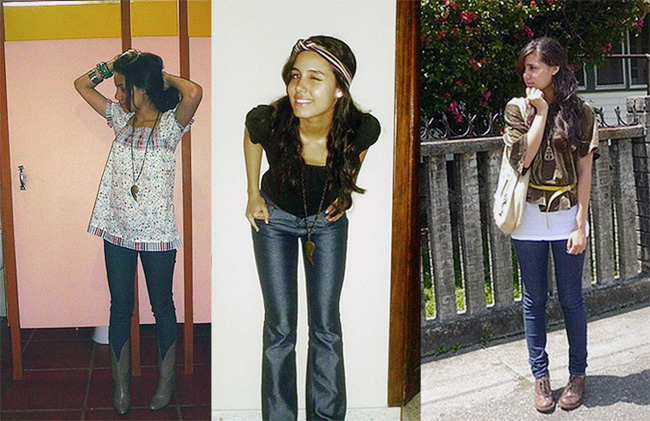 Is that supposed to be a wink?? 
Pants haven't completely vanished from my wardrobe, but I only wear them when I go thrift shopping, traveling, when it's too cold to shave (whoopsies) and when I'm sad.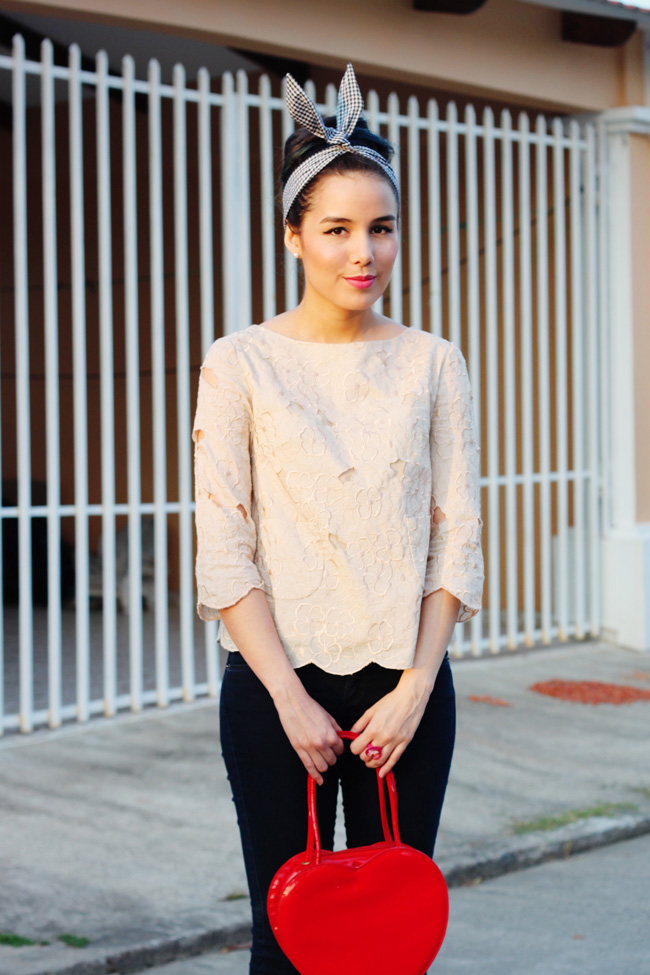 I still don't have a clear reason for this, but here are a few possibilities:
My hips are not the same ones I had when I was 16.
I have a reeally hard time finding the right fit or…I'm too lazy to try them on.
Maybe I wore them so much they bored me.
They're too easy to wear, I like a challenge.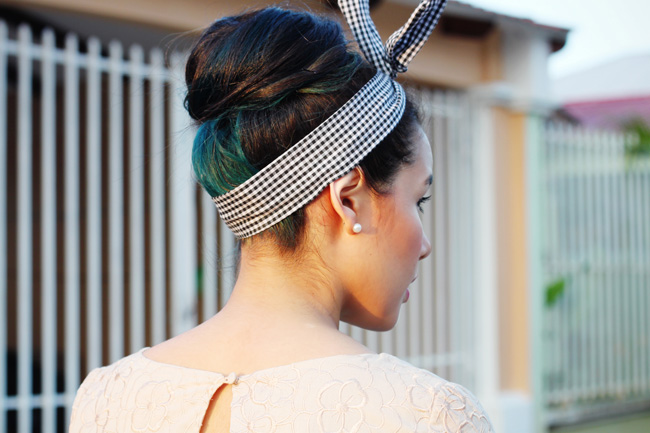 I'm traumatized by the ultra low hip huggers and cropped tops that took over department stores and made my dad's life miserable when I was a teen.
And last but not least, it might just be a stage.
I really hope it's just a stage! Pants, especially jeans, are soo easy to wear and…safe! I went for a hint of 50s in this outfit so I wouldn't feel too out of my element: cigarette jeans, bun and gingham hair tie (still not popular in my country, thank goodness), kitschy heart bag…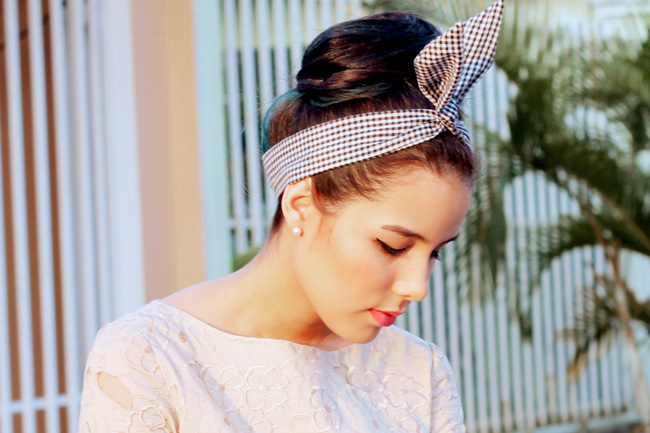 If you notice, I got some more green in my hair. Most is hidden in the bun my little sister had to teach me how to do (shame on me). I'll see this outfit as a step ahead in conquering my pant-phobia.
Top: H&M, Hair tie: Primark, Pants: Jade, Bag: Carboot sale in London