I found these cute handmade mini baskets at my favorite craft shop in La Ceiba and their hanging potential made them perfect to use as charms for a DIY statement necklace. Here's what I used: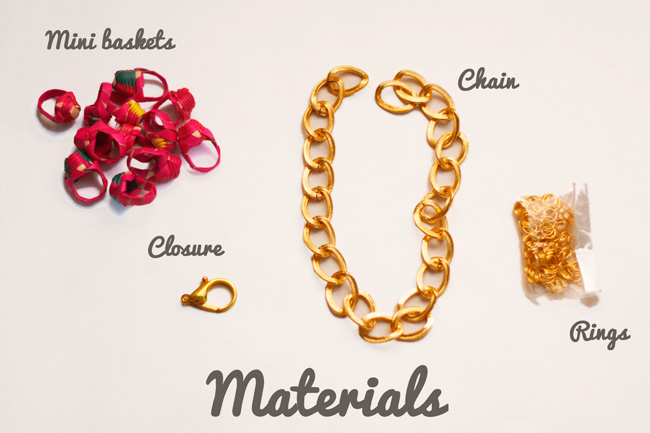 You might not find these same exact baskets at your local craft store, but if you have a thing for quirky, this idea might open up an array of possibilities! The steps are easy. Just attach a ring to your dangly item, attach with another ring to your chain and add closure. So easy!
Optional: spray the baskets with a clear acrylic sealer for extra protection.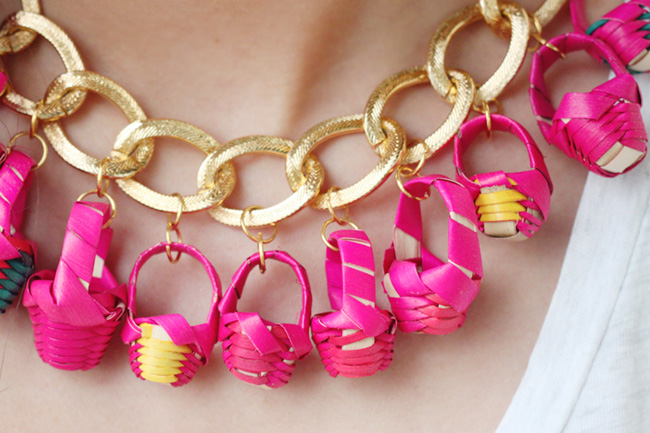 Worn two different ways:
With a simple T-shirt for lazy sundays…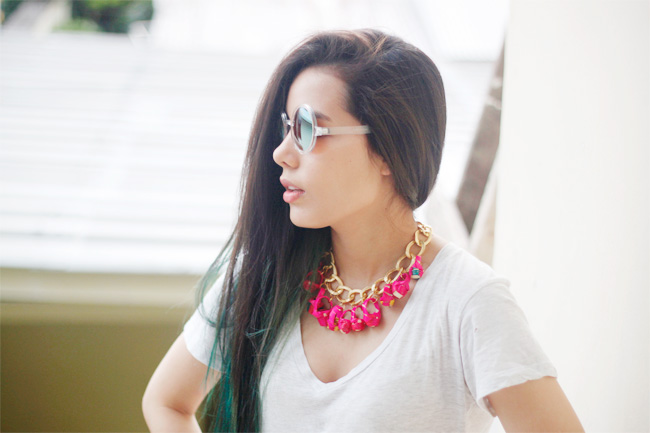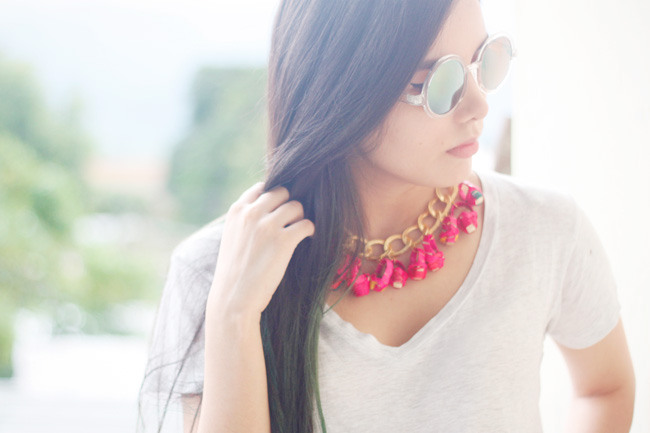 …or with a button-up for busy school days. The baskets like to dance all over the place, makes it kinda fun.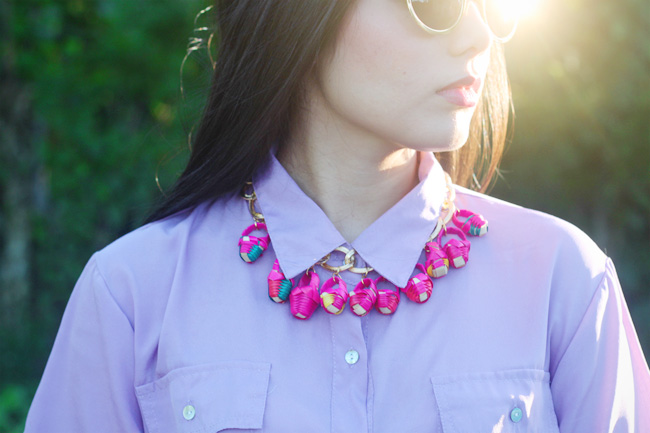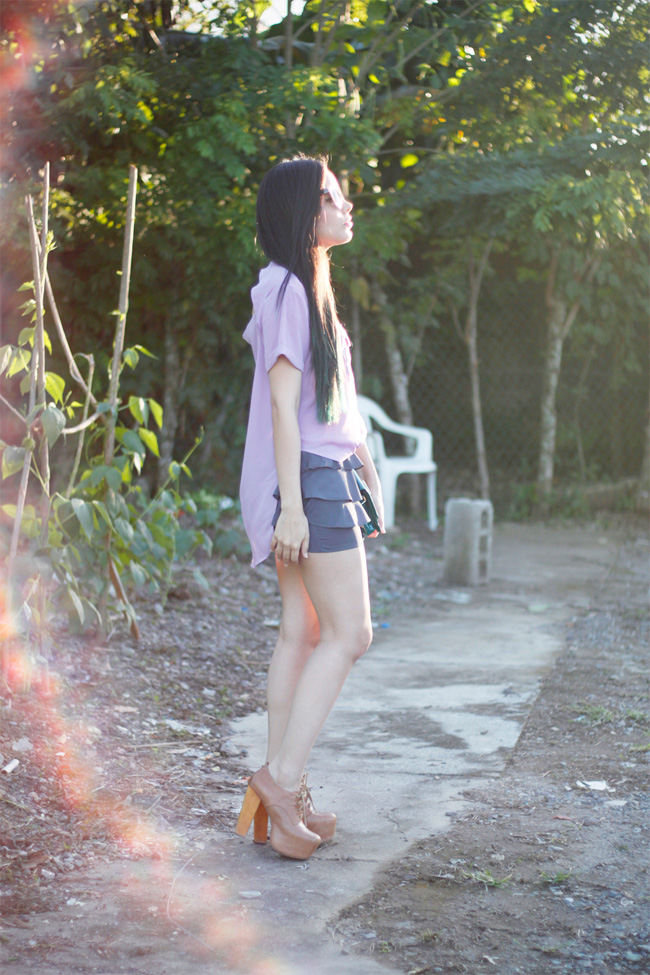 Now go on and start hanging random things on chains! Send me pictures of your DIYs and I'll make sure to post them on Style Caramba's Facebook page.