Over-sized tops are found in buttloads at thrift shops. Sometimes I like'm nice and roomy due to DIY potential. This top, for instance, had cute white polkadots all over but was faar too large at the shoulders. Rather than a cut-out, I added a slit that falls quite naturally.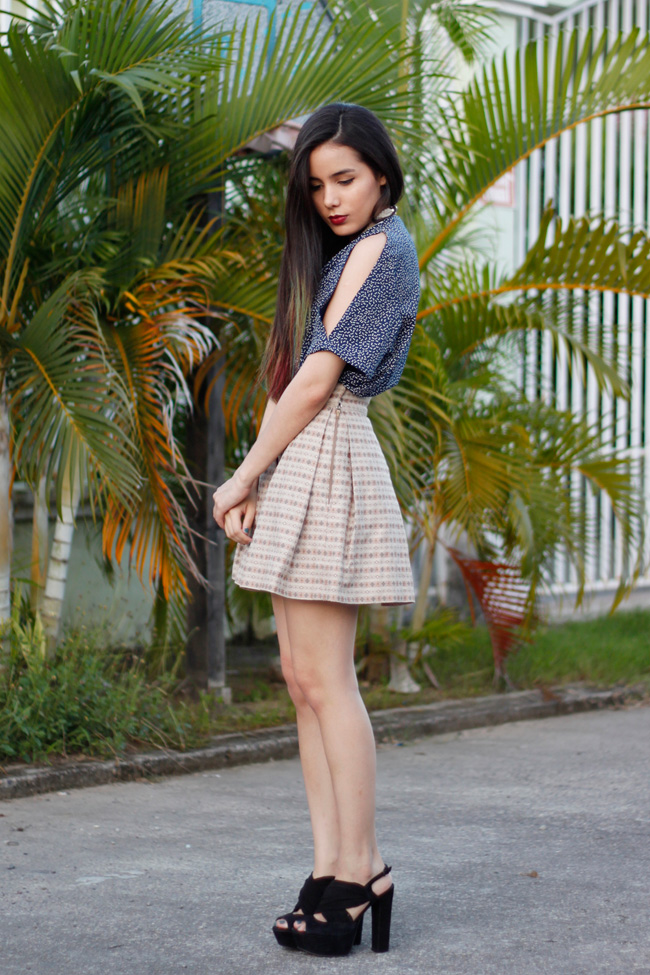 Here's how easy it was to do it: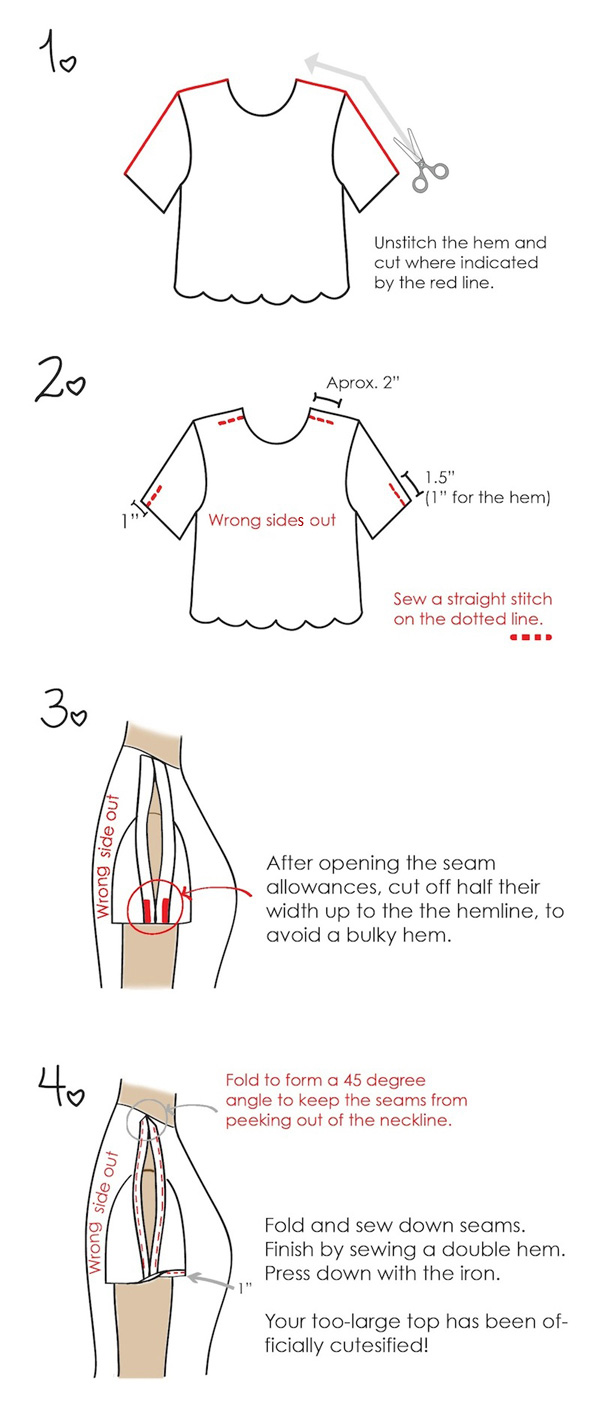 Hope my amateur drawings are decent enough to be understood! For best results, the top should be at least a size too big and the fabric should drape nicely. All can be sewn by hand, like I did, with a straight stitch as well as a slip stitch.

Slip stitch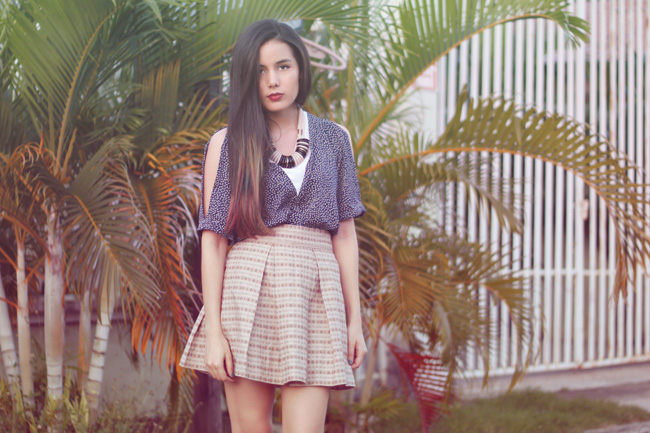 Top: Thrifted, Skirt: Self-made. Necklace: H&M
I made this skirt a while back and now recognize a few construction errors, but I still wear it all the time. On my trip to London, the gals from the L'oreal UK blog caught me wearing it on my way to a Yohji Yamamoto exhibit. Pic looks a bit stretched out but whoo cares! It was such an honor!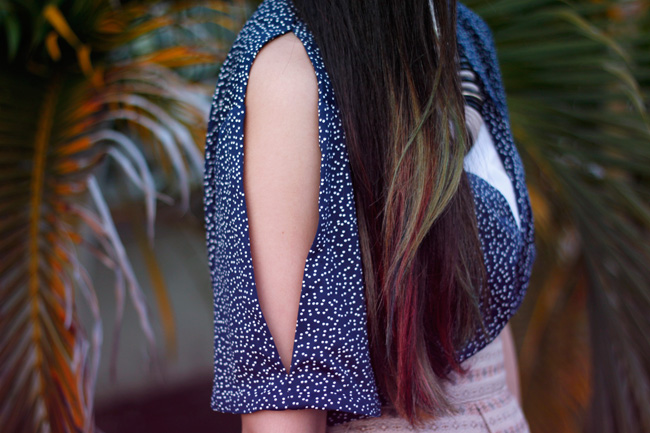 Hope you enjoyed the post! Feel free to comment or email me if you have any questions. ♥