Last month I attended the Fashion Week Honduras event for the second time. For this post, however, I'm going to focus on my personal experience rather than the fashion itself. Blogging kinda loses its fun when people start taking my opinions too seriously. Not even I take them seriously!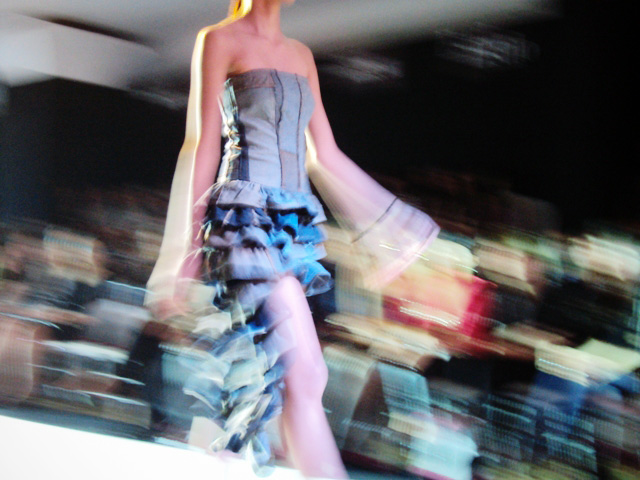 Luis Menieur, from the Dominican Republic
Anyway, I took an 8 hour bus ride to our capital (sore bum for sure) and was able to make it to the second day of shows. I missed the first day which was, err…at a mall. And YES, yours truly sat front row for two nights. It wasn't exactly due to the fact that I blog or because of my extreme (and inexistent) popularity…I payed for my tickets! Hahaha…just like anybody else could've. ENJOY YOUR LIFE TAVI GEVINSON!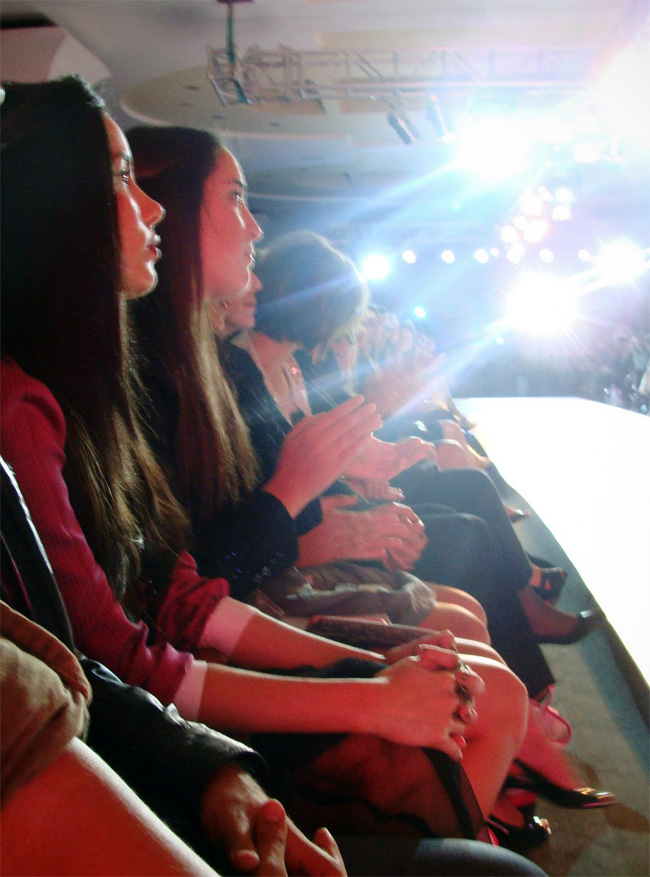 It was fun, but the poopy part about front row seats is that you reeeally have to watch how you sit. Serious lady mode: ON!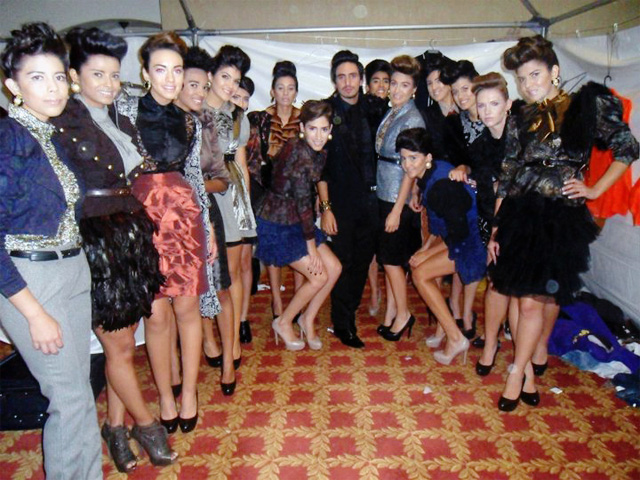 Above: Lutfi Janania. See his yummy lookbook here.
As usual, my camera wasn't at its best behavior, but I'm posting these anyway, plus a few a friend let me borrow.
I noticed something I thought was kinda silly. The event was promoted as Fashion Week Honduras 2010, Fall Collection 2011! It seems that we are one season ahead of, well, anyone else?! Paris Fashion Week better catch up! Heehee.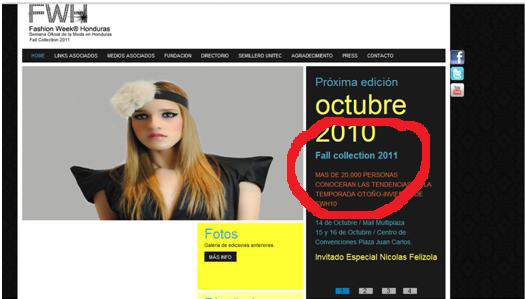 My outfits were very last minute, and I don´t mean it in a "I'm so effortless and cool I just threw on the first thing I saw" way. I actually panicked because half my clothes were dirty and had zero time to make anything on my own.
On day 1 I ended up wearing a vintage blouse + long sheer skirt. The skirt is made of a lovely, textured, sheer fabric my cousin's grandma gifted me.  I made a quick sketch for a lovely seamstress and she sewed it up for me in a day. Pictures of the skirt: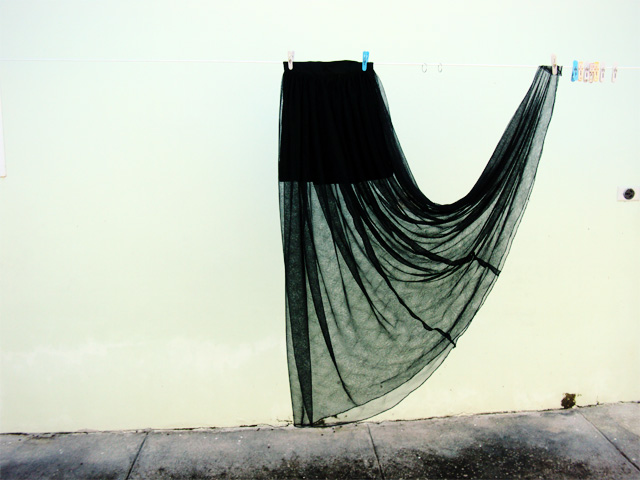 On day 2 I wore a printed, linen jumpsuit I designed. Wore it with a pair of tights I've had for a few years already, but have only used them a couple times. Vintage clutch + red smoochers.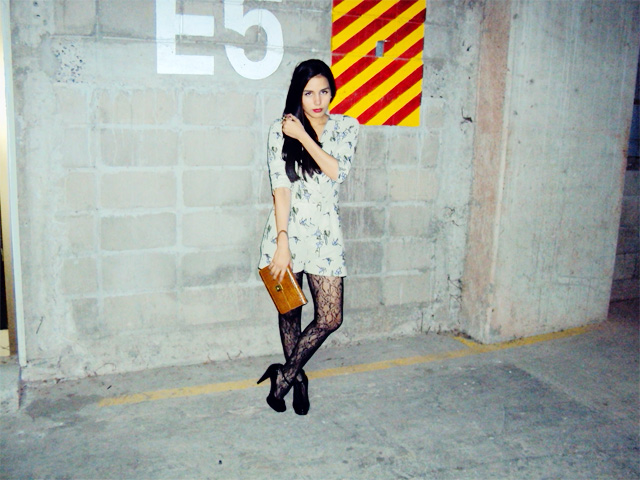 Fashion Week Honduras is a very elitist event, so two nights of it are more than enough for the shy but also strongly opinionated-when-it-comes-to-politics person I am. Every now and then it feels good though, to step out of the microscopic bubble I live in and hang out with a few people who are just as enthusiastic about fashion as I am. Speaking of which, I finally got to meet Raul! He wrote an awesome and may I add particularly blunt post on FWH.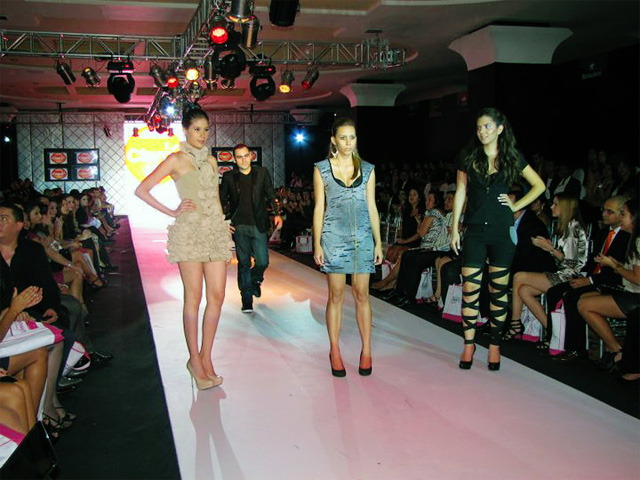 Armando Carranza aka AnonymousC
I was pretty upset because I missed Tirso Rubio's show. He's been doing great lately. Here's a link to a site with pictures of his show in  the Dominican Republic event "Dominicana Moda". How cool is that?!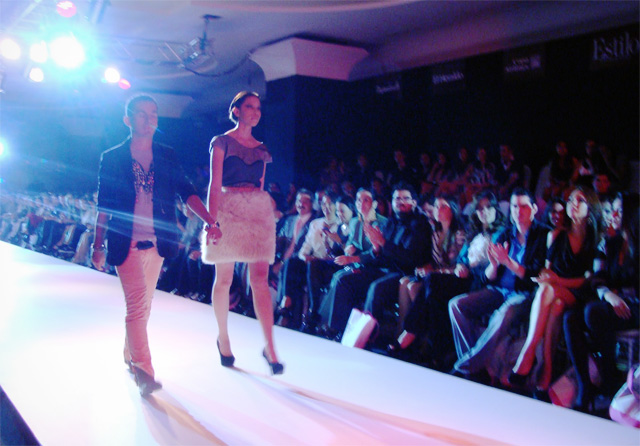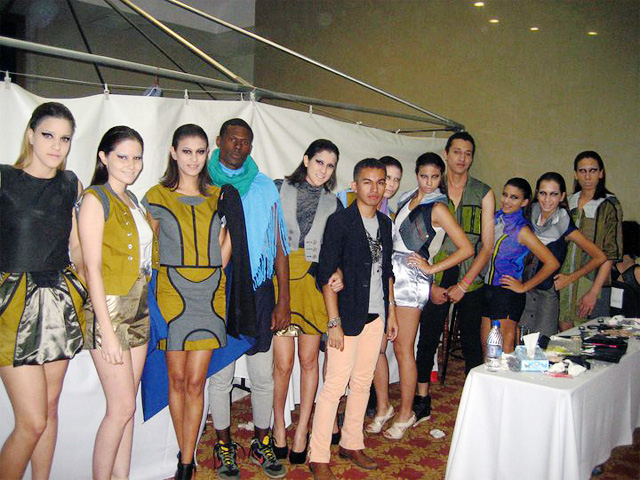 Tirso Rubio
 It's really no surprise how tough it can be for most aspiring designers in this country, or any third world country for that matter. These collections, until now, have never gone past sample sales and the veterans who've been doing it for the long run have dedicated themselves to dressing socialites: mostly night gowns and prom dresses to be precise. Is this all there is? Of course not! Our status quo should only inspire us to be truly and organically creative as well as perseverant. 🙂
For more pictures of the collections you can go here: Augeboga.
…and thankyou so much if you keep coming back! I know I'm not exactly the most efficient blogger. *Insert embarassed face here*P.S. I'm now decently active on my twitter.