On Island Bliss part 1, I shared a few pictures from my trip to Roatán. That same week, I took an overnight trip to Utila. My friends, I think it's about time I let you in on a very embarrassing secret: I. cannot. swim. This picture pretty much sums up my relationship with aquatic environments: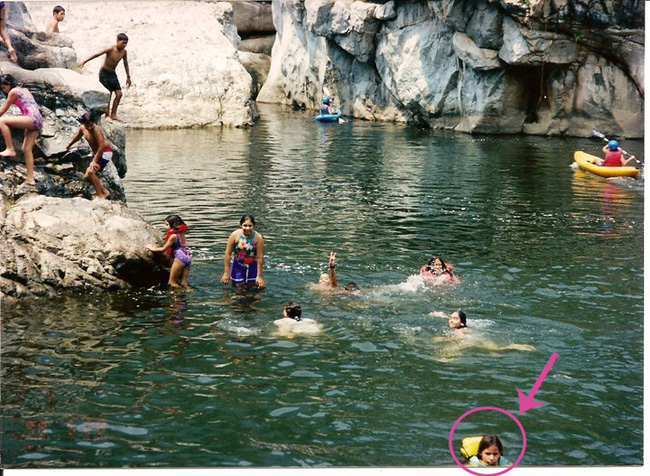 Photo posted on Facebook by an elementary schoolmate.
The good thing is, I can enjoy the sidelines. So while the girls went out snorkelling…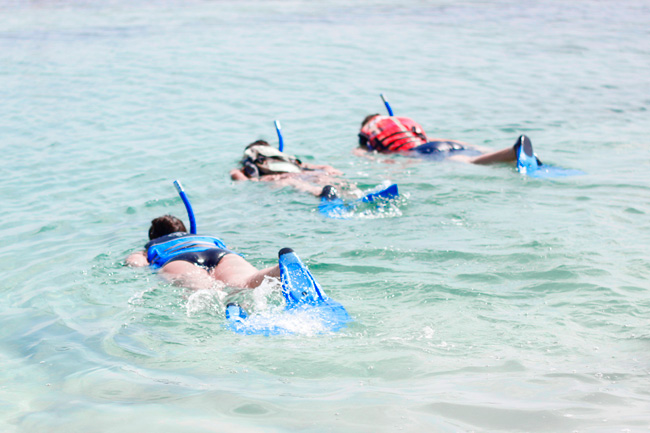 …I Iaid on the shore browsing through a mag and chatting up an endangered creature, the Honduran national bird!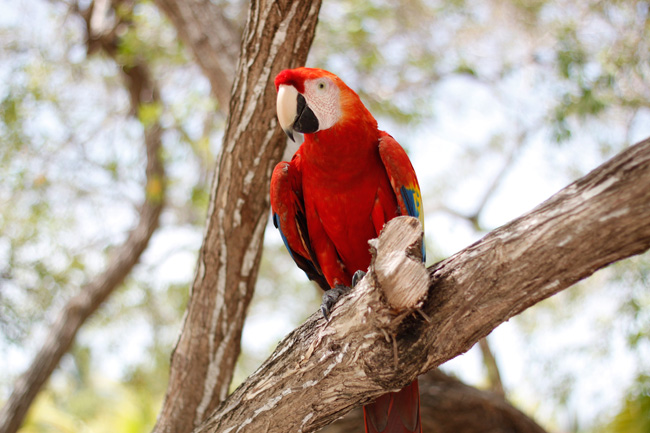 Wtzup? I'm a friendly Macaw.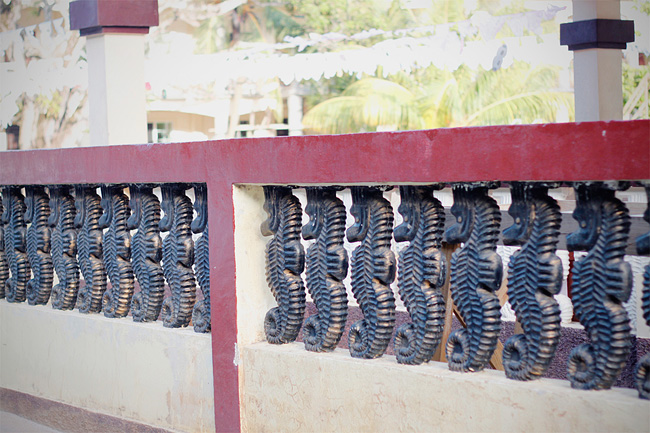 I joined them on all other activities. We shared one bedroom (six girls, madness), spotted a swimming iguana, danced like madwomen, had tasty seafood for lunch, rode our bikes all over the island and convinced each other that our sandfly bites didn't look "that bad".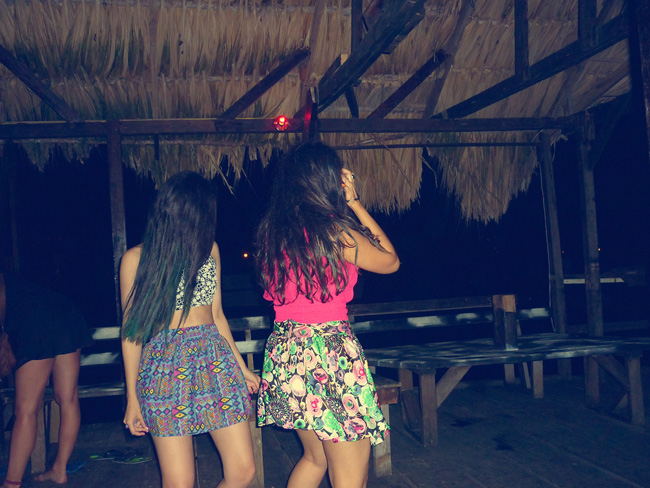 Outfit details (left): thrifted croptop, skirt is a gift from sister, dreadlocky hair c/o Utila.
Boys walking home from school, getting scolded at by random lady in tiny french braids. Islanders are tough!
Illegal
fireworks for carnival night!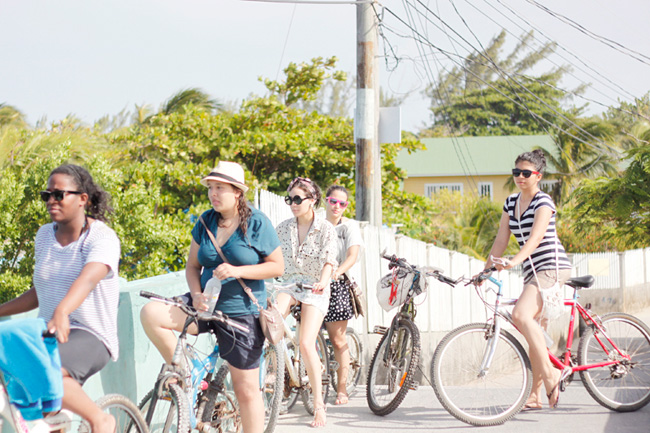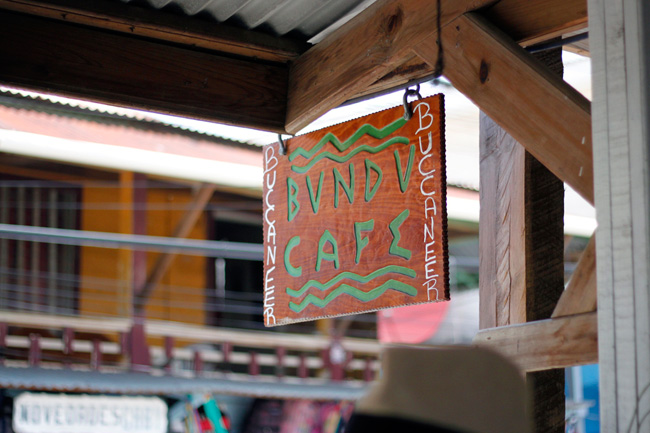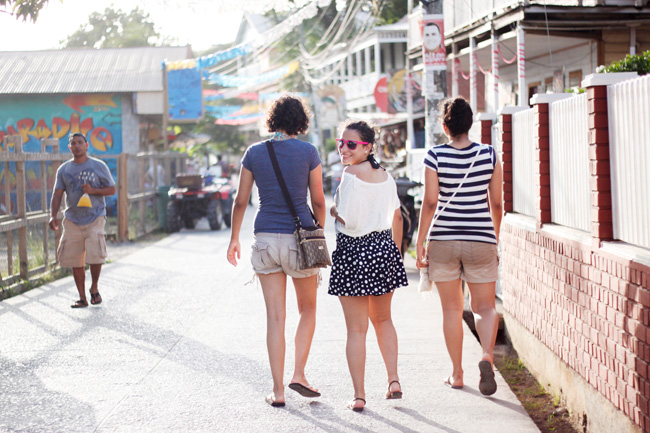 The reason why I have so many pictures of the trip is because Kirsis was willing to carry Betty Canon wherever we went and snapped most of the shots on this post. Thanks Kirso!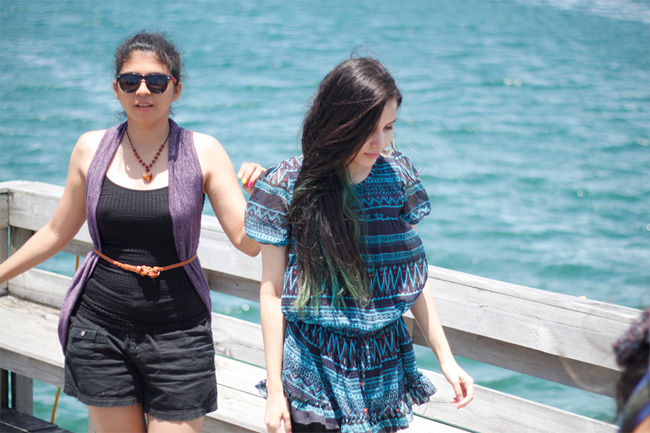 Next post shall be a DIY! Subscribe so you can get it right in your inbox!