My hometown has been incredibly hot this summer, having to wear clothes is painful!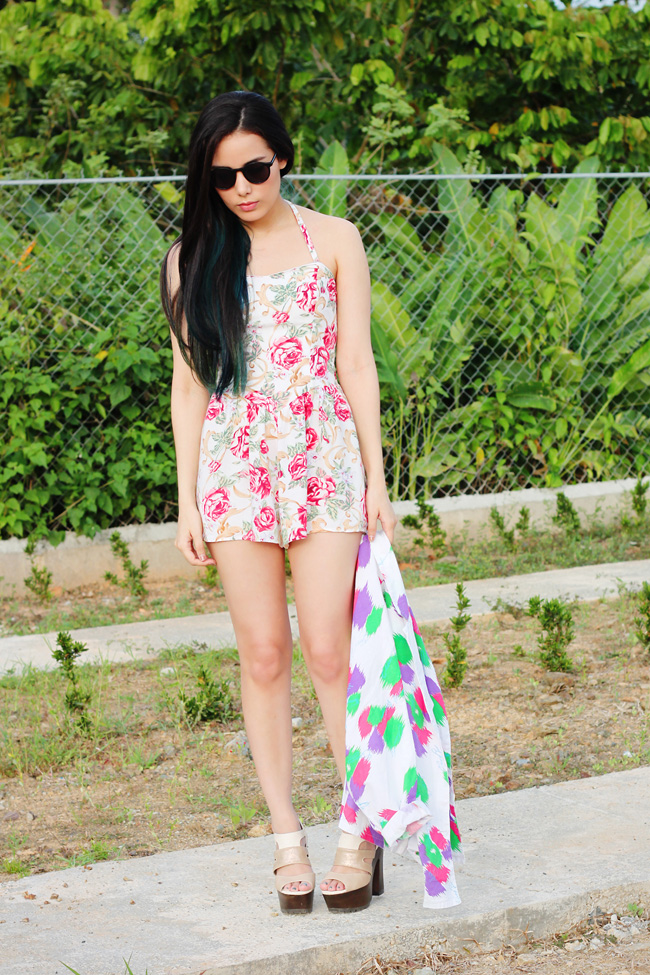 I wanted to wear something easy that wasn't jersey, so a cotton romper was le tolerable thing to wear.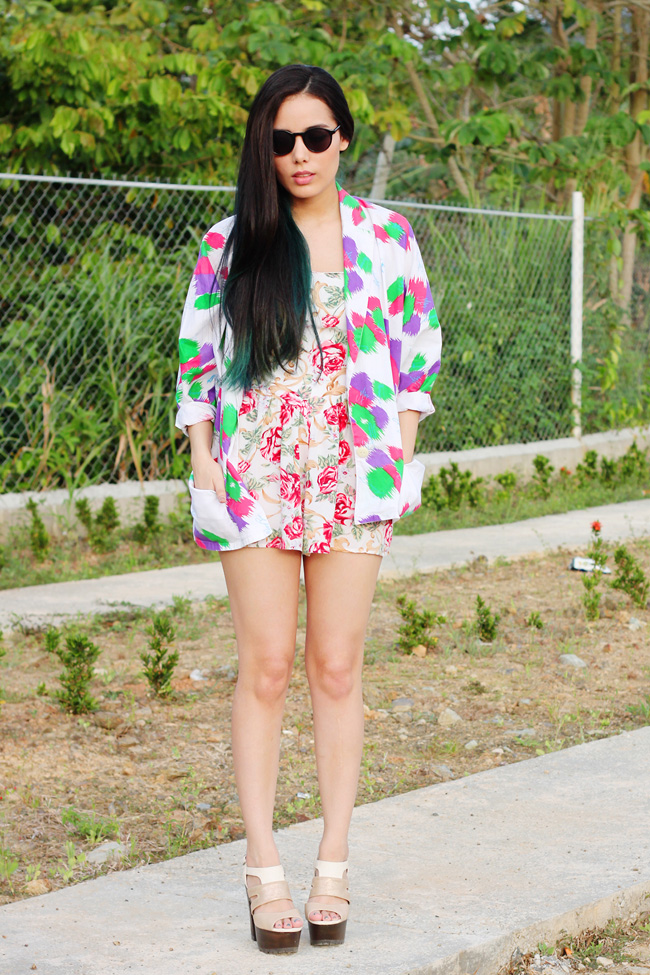 Threw on a jacket for when I felt vulnerable in public places. Both are thrift finds…the romper I've had for ages and the jacket's print and odd boxy shape made me go HUBBAHUBBAA when I spotted it at a rack at a market. It's one of those outfits without much of a story or inspiration behind it, but please understand, the heat is giving me mental indigestion! And making me say things like "mental indigestion".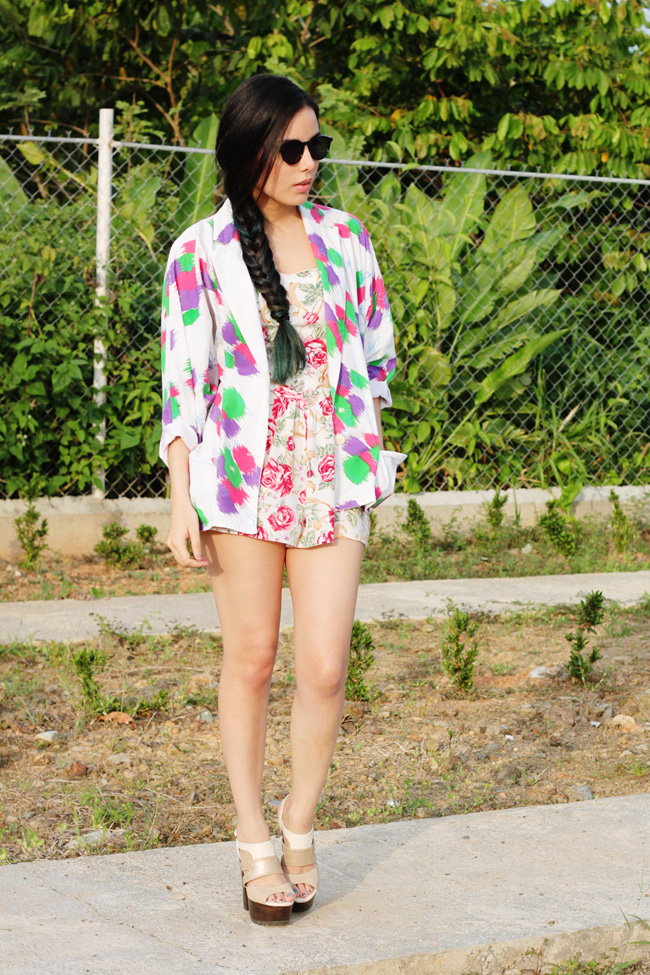 This is me not standing ma hair in ma face.
Shoesies: Jellypop Extend Platforms, Romper: thrifted, Jacket: thrifted vintage
How do you feel about posts without much content? Or do you just like to browse through pictures, anyway? Tell me, tell me!