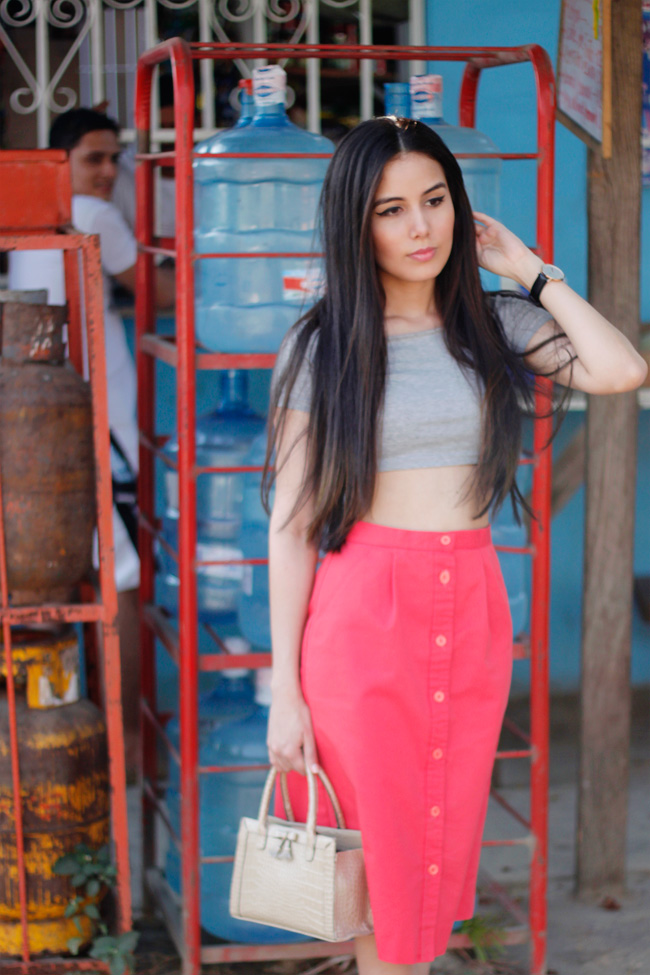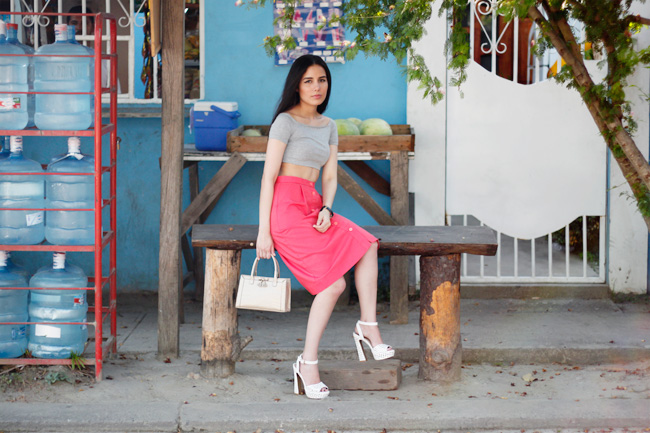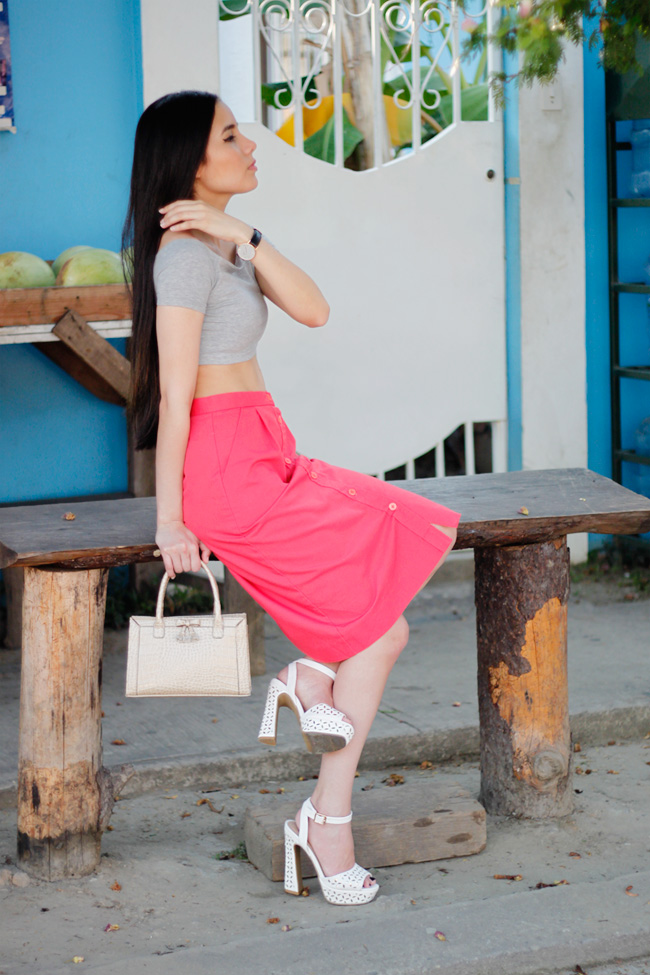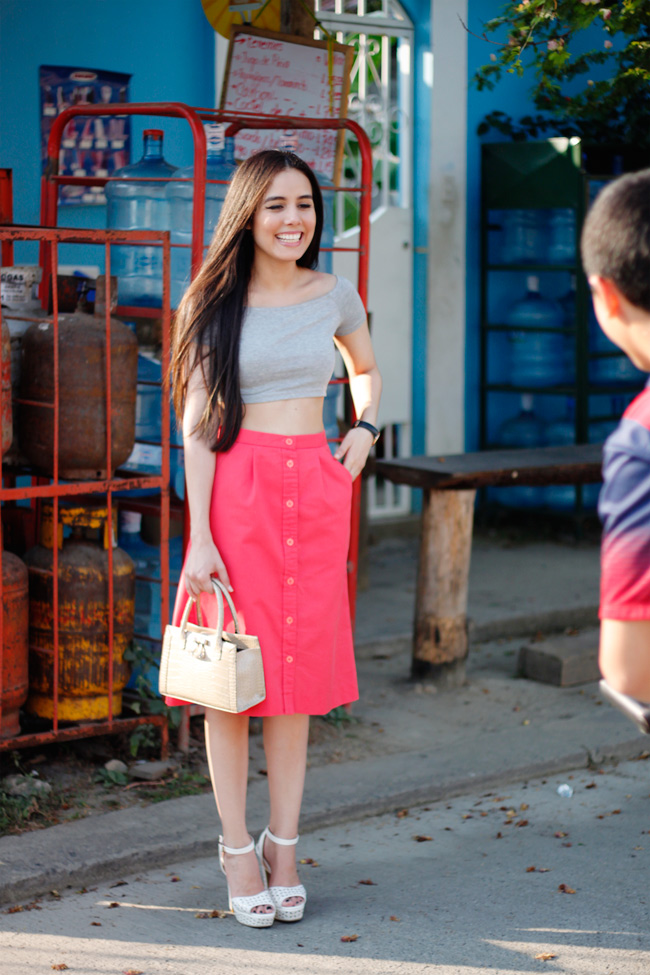 I've been asked several questions regarding TWF's photography. As embarrassing as it may sound, not much has changed since I first started blogging years back. While the new generations are building teams that include professional make-up artists and photographers (smart!), I still have to beg my siblings to make time to take my photos. This is partly intentional to keep it real, and partly obligatory because I live far from where all the blogger action is happening. My "photoshoots" though tons of fun, are not very glamorous.
Here's the lowdown on how it usually goes:
1.) My favorite place to shoot is at pulperías. A big plus if they have rusty gas containers piled out front. The color palettes are usually amazing!
2.) Lurkers are more than welcome. Who doesn't enjoy a good photo-bomb?
3.) A not so secret, secret: When I have to walk unpaved streets to get to a location, I wear chancletas and put on my heels until I get to the spot.
4.) My camera is a Canon Rebel and I've upgraded my kit lens for the most affordable 50mm one, which does the trick.
5.) I use the same make-up pretty much every single day, except for the occasional bold lip, so I only touch up if I realize, after checking the first pictures, it didn't look as good as I thought.
6.) The photographer is usually one of my siblings, so I admit we take tons of photos before getting decent ones (I'm not naturally photogenic).
7.) Aside from my very patient photographer, another one of my siblings probably tags along, pokes fun at my posing and tries to run me over with his bike (ahem, Ricardo).
8.) I'm lazy with photoshop, so I just use a free "vintage-y" filter action I downloaded long time ago, that happens to make me look paler than I actually am. Then I play with the settings, and voilá! They're up on the blog! Otherwise, they end up in the cemetery of pending posts.An extra tip to all those third world bloggers out there, for extra precautions, carry your camera in a less obvious plastic bag to avoid unwanted attention. Have any more questions? Feel free to leave them on the comments section.
Edit: This post was made before I came to…Taipei! I've been here for a month already, can't wait to tell you all about it!