I wrote about Paz aka "Pacita" before. A close family friend (almost granny's cousin), she gifted me her old sewing machine. My great-grandma taught her to sew, and the student surpassed the master. She was the shizzle, a bias cutting master! All the socialites of her time lined up outside her workshop with loads of fabric. It feels so surreal to even type this, but Pacita passed away a few months ago, and I was handed down many of her sewing supplies and half-finished projects.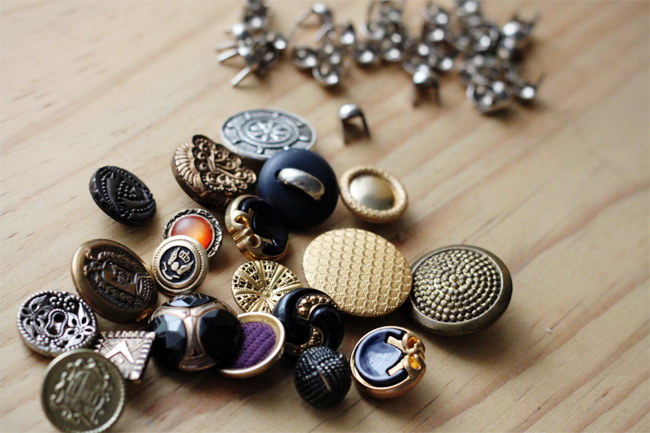 Cutesie vintage buttons and studs.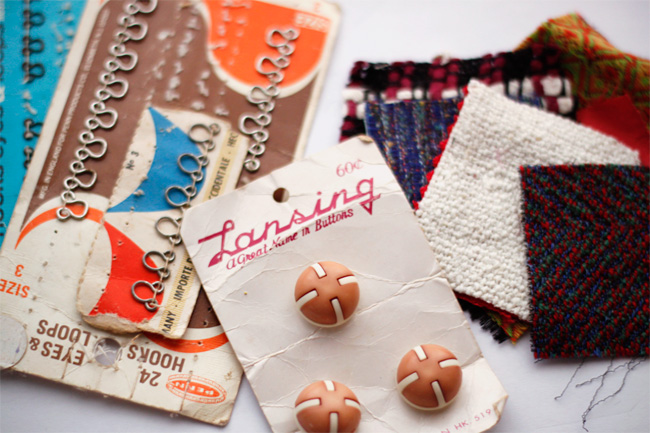 A jacket needs these buttons smacked on it RIGHT NOW.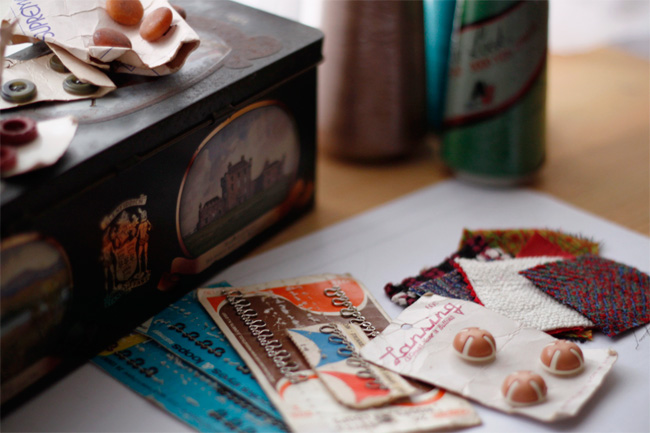 She kept her things neatly in whisky tin boxes. Whisky. How cool is that?!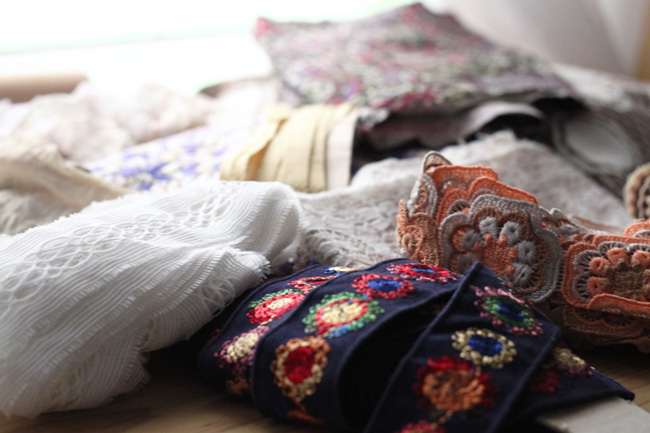 Tons of lace and trims. SO. FRIGGIN'. PRETTY.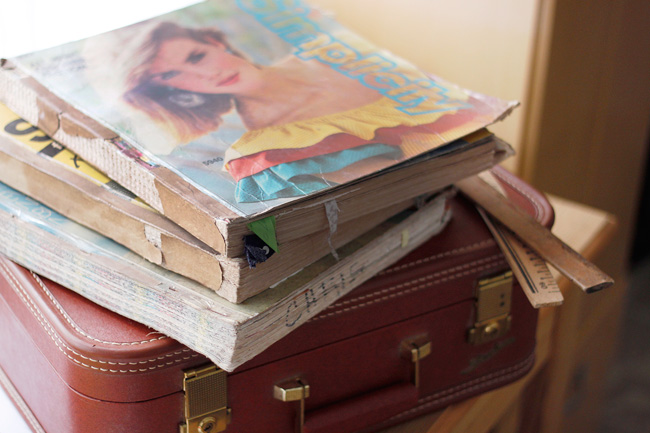 Catalogues with plenty of funny looking haircuts and vintage inspiration. Strips of fabric are still stapled to whatever style her clients were asking for. So much fun to see!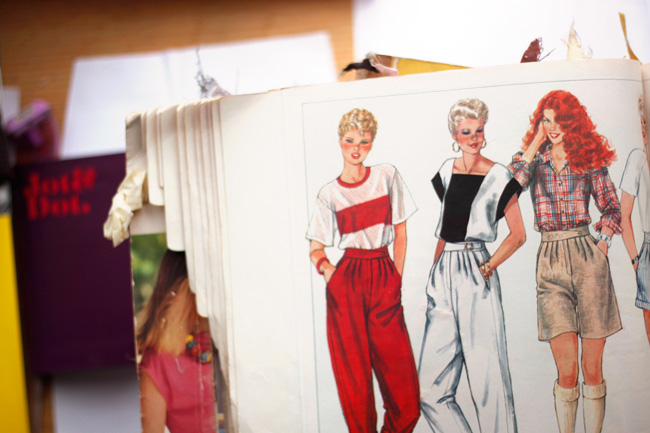 I'm thinking A.Wang (mostly SS'10) with all these sporty silhouettes. Suddenly I'm in the mood for some mesh!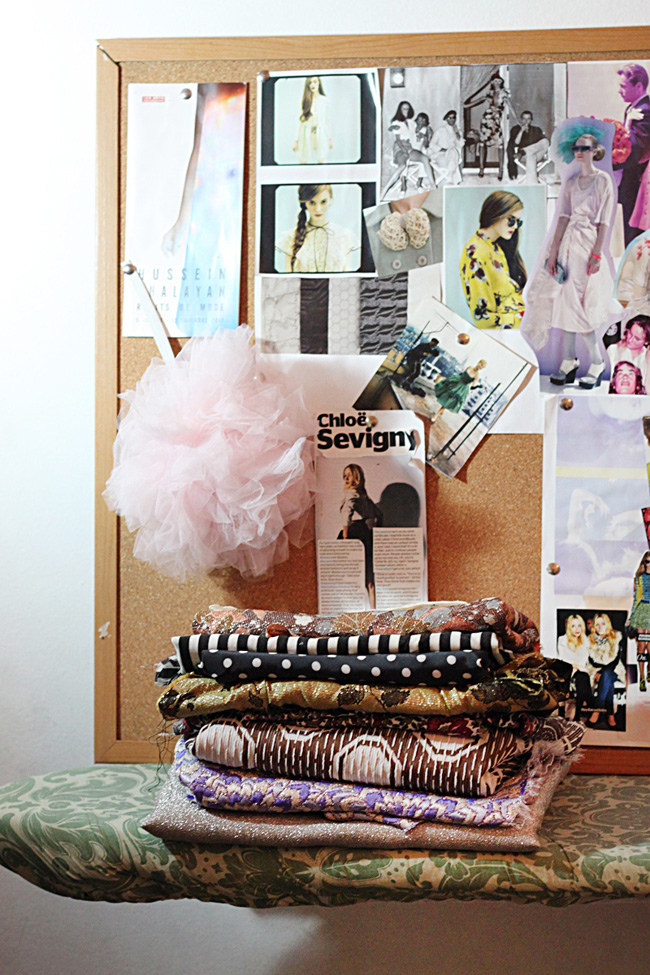 A stack of vintage fabrics with abundance of texture and shine, my cup of tea. Spot Chloe Sevigny? I'm in love with the woman.
I thought I'd never dare use these precious heirlooms, but I think it's about time I make justice to her legacy! Wish me luck, I'll need it. I will miss Pacita with all my heart and really appreciate all these wonderful things she's left me. I'll make sure to post about what I come up with!
Paz= Peace, in Spanish