Long time ago I went downtown to a small photostudio  get my grad picture taken. The old wooden house covered in religious decor left me somewhat curious, so I returned to find out more.
I lied and told the lady I needed pictures for a fashion school application. If I mentioned my blog, Andy Warhol or my love for old things, I would've looked like a complete moron. It was the only way I could convince her to photograph me wearing shades and a floral headband.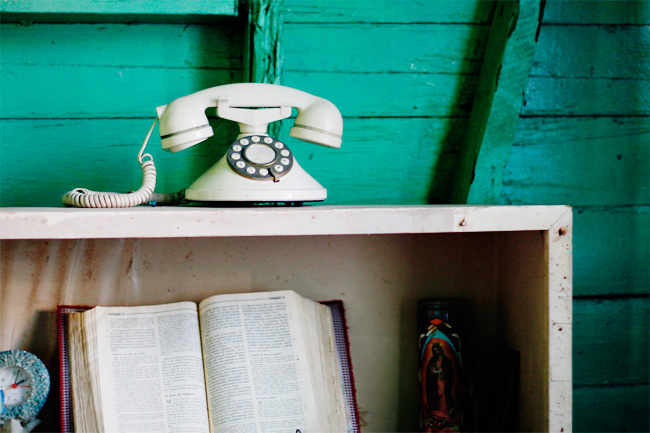 She made me walk into a room covered in not-so-white bed sheets behind a not-so-white curtain. I sat in front of two bulbs ready for my Warhol-esque black & white face shot.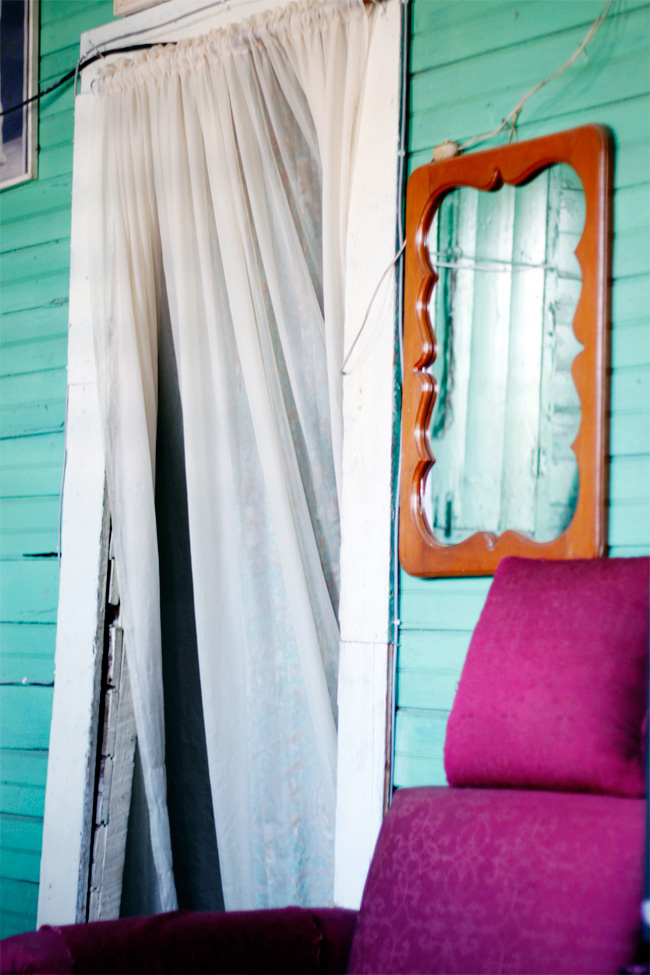 As she tilted my face over and over, I asked her a million questions and quickly found out she'd taken pictures of my aunts when they were young. Don't know why I squealed in excitement; It's a really small town! Her hesitation turned into satisfaction: "you'll look like an angel". She pulled out her cute, vintage Pentax camera and pressed the shutter button once.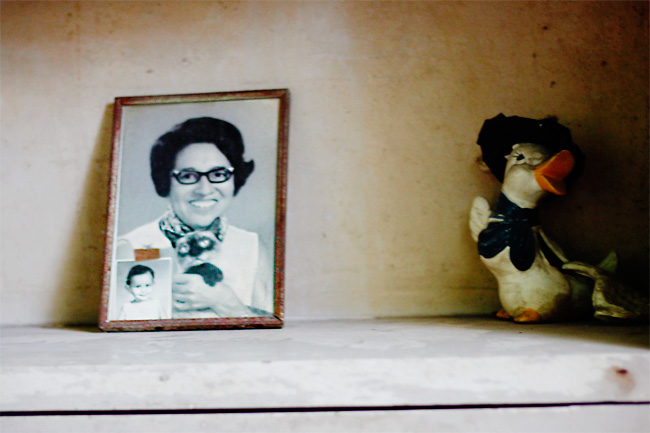 Her mom opened the little studio in 1954 and it's been up & running ever since. Unfortunately, the house now has a huge "FOR SALE" sign and the studio's future uncertain.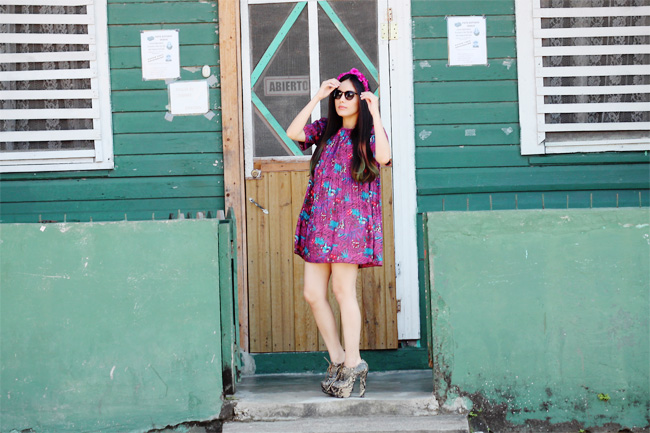 I wore a vintage tent dress I fixed up long time ago. I can picture the lovely old lady wearing something like this a few decades back. 🙂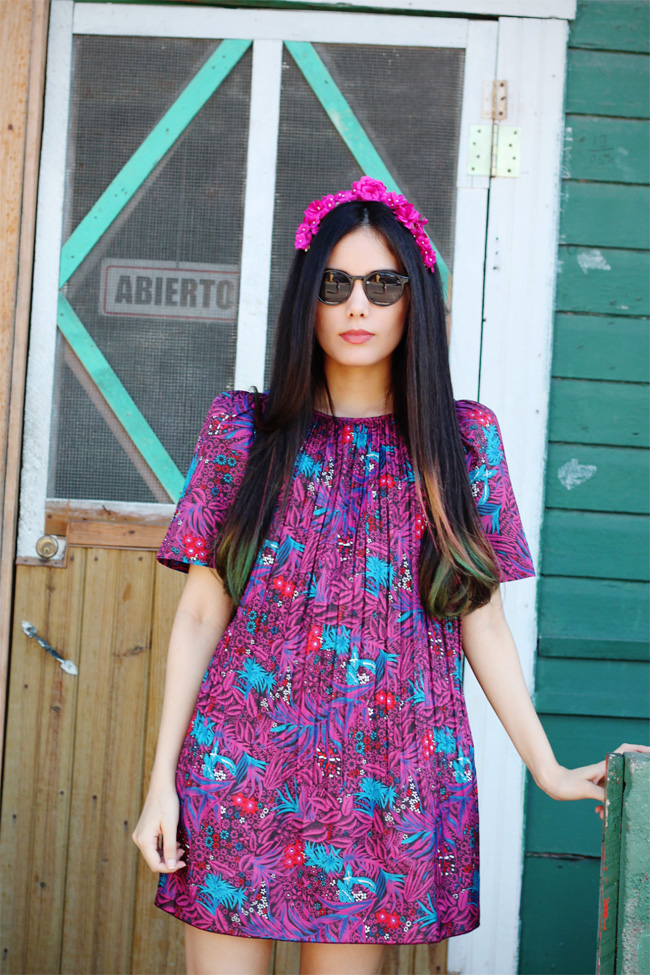 Floral headband from craft store, Sunglasses: H&M, Dress: vintage, Platform heels: Luichiny
The imposed "angelic" posing, grey tones and black sunnies resulted in an unflattering shot Warhol would probably disapprove of (or love for its artificiality), but the experience was completely worth it.

'Til next post!
The cute photobomber doggie and I hope you have an awesome week! ♥