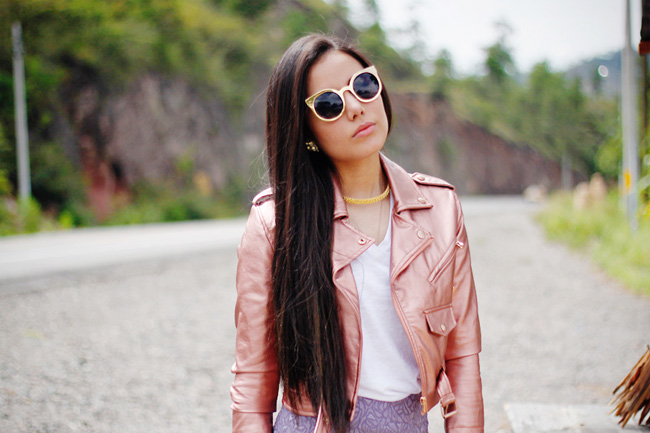 I'm not sure what proper wear for road trips looks like, but I went for trashy-euro Barbie on this one (hello cheesy pink and purple hues). My favorite part about driving up to Tegucigalpa, the Honduran capital, is obviously all the stops down the road to eat homemade rosquillas, pick up some good quality honey and shop for handmade souvenirs. It's also a big plus to be able to use my camera without feeling as unsafe as I do in my city.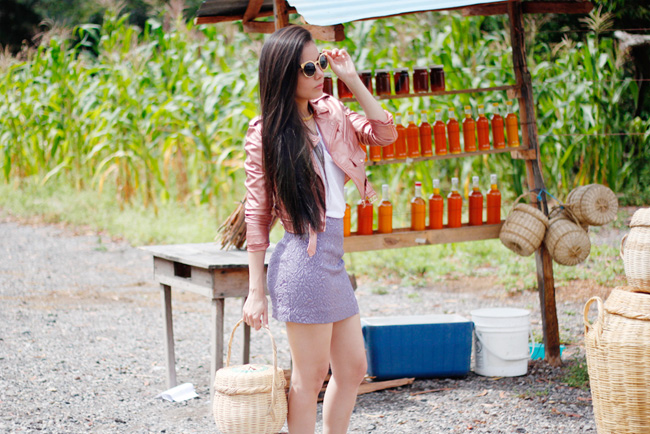 Metallic pink jacket: On sale at NastyGal, Skirt: Self-made, Metallic sunglasses: ASOS, Gold choker and necklaces: vintage.
Nastygal doesn't ship down here, but I had this jacket shipped to a friend's US address and she sent it out in one of those large boxes she packs up for her family in Honduras. It was funny how in the midst of all the toothpaste, socks and Dove soaps in the box, my jacket awkwardly stood out. Haha!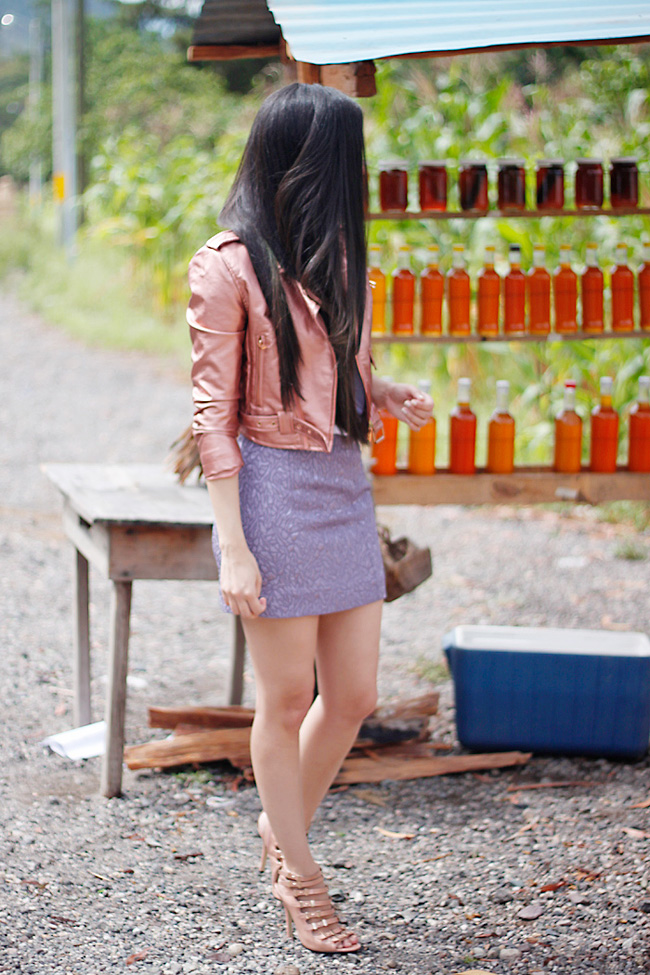 When traveling I also like to change things up a bit a long the way. For breakfast at a hotel before hitting the road again, I ditched the jacket and wore a vintage hat as this
Instagram
shot proves: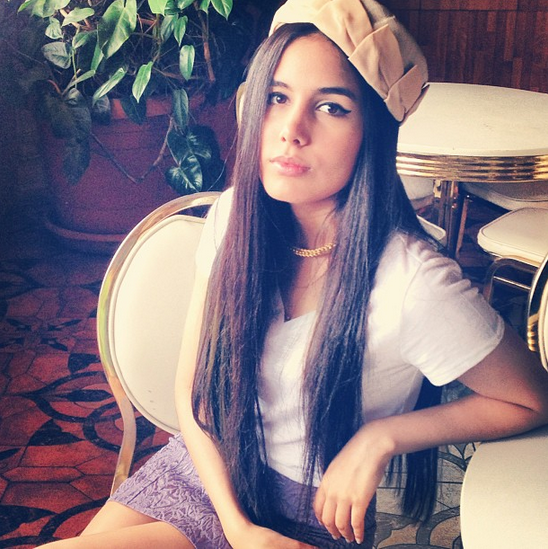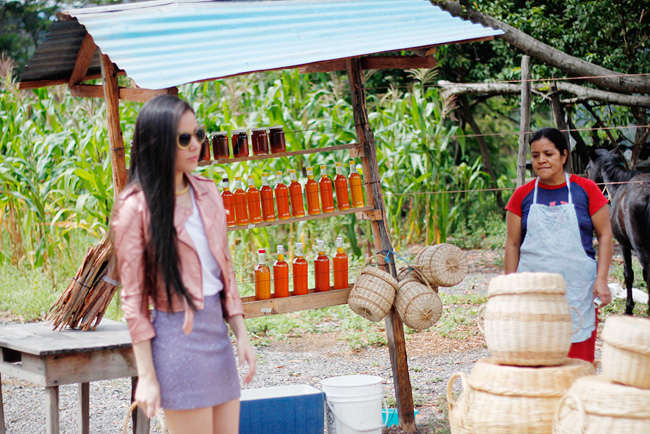 The trip's final destination was yet another goodbye party, and this one really hit me hard. All my closest friends seem to be looking for better opportunities outside of my country, and who can blame them? Honduras has beautiful places and friendly, hard-working people (like this sweet lady selling handmade baskets while her 6 children sat on the porch to alert her of potential clients). However, there's extreme violence, corruption, few jobs and a huge gap between the poor and the rich (who just keep getting richer). While I'd love this blog to portray only the positive aspects of my country, that is not the average Honduran's reality. Despite everything, it is my duty as a Honduran to contribute to making it a better place by working hard, being kind and honest and giving without expecting anything back. Oh, and last but not least, by buying homemade baskets! 🙂
I encourage my fellow Hondurans to be as best we can be, always.