This isn't the first time I write about one of my favorite places in La Ceiba, Honduras: "the corner". It's really just a random corner in a neighborhood near my own (haha), that has entertained/inspired me in more than one occasion.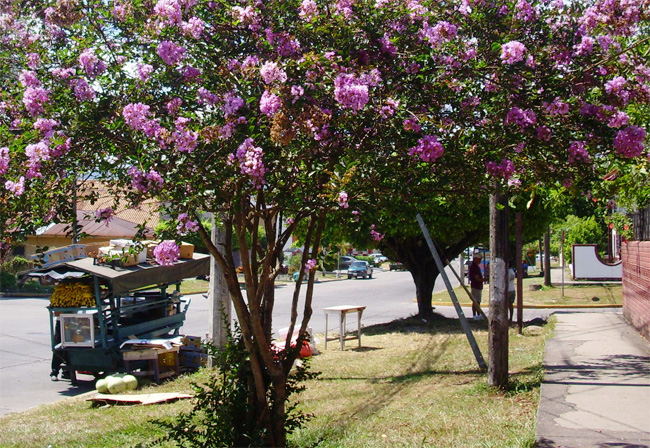 A nice ficus tree makes it a favorite spot for those downtown shoppers in the lookout for some shade, which in addition makes it a great place for silly gossip, rural outfit sightings and quick naps (if you're not afraid of muggers). Notice the fruit stand? My favorite thing about coming to this corner for some mid-day chillaxin' is exactly that.
Anyway, I became quite fond of the fruit stand owner, and was really excited to see he had upgraded his stand to a truck! Long time, no see.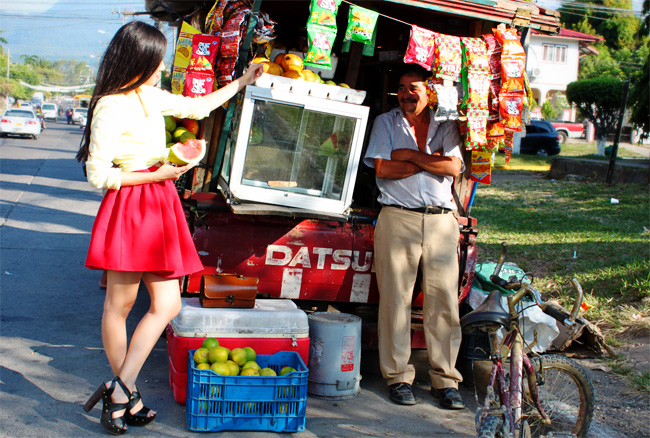 It's now much easier for him to pack his things and get on the road. Rainy days are always bad for business, but it used to be especially difficult for him to protect his merch and boxes. I'm glad to see these troubles are long-gone.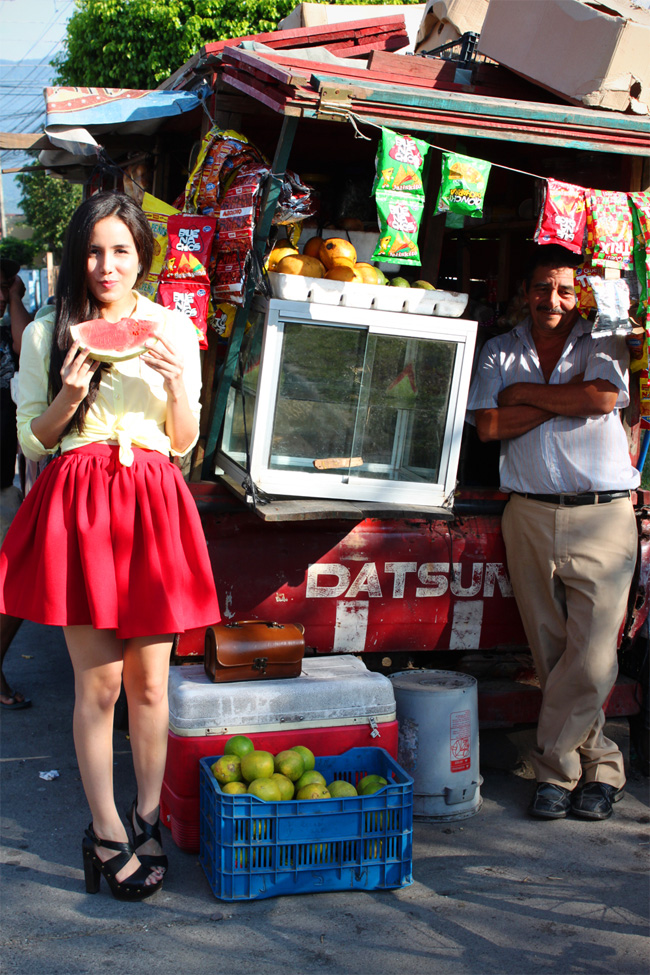 Yummy "sandía", 5 lempiras a slice ($0.26).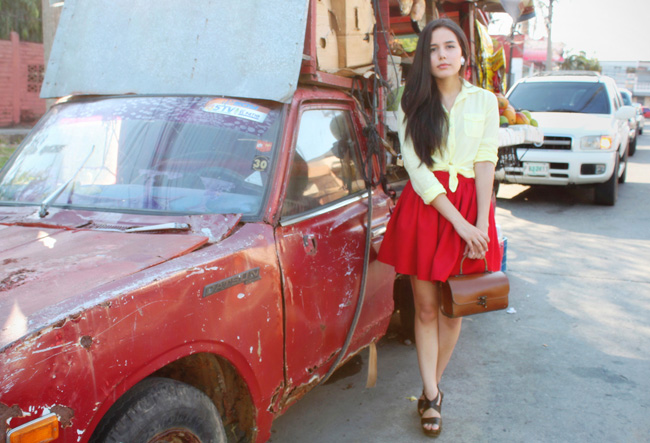 Outfit inspired by new truck stand: Selfmade gathered skirt, thrifted bag, Carrion press-on earrings, SODA chunky heels.
His fruits are usually in a better condition (picked the wrong day for pictures), but the watermelon was delicious and I'm also a big fan of the cheap-o chips.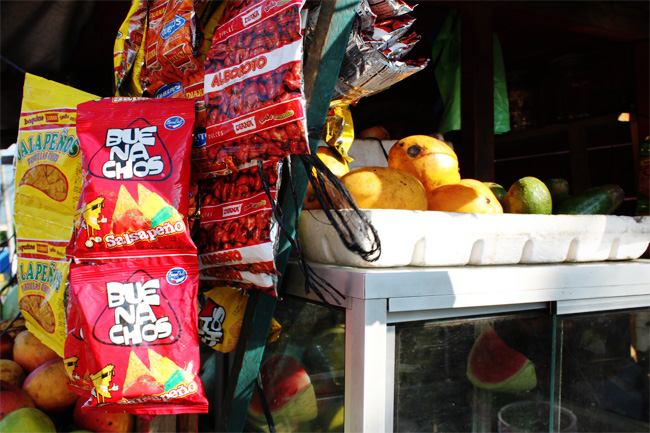 Mangos? Check! Oranges? Check! When he doesn't have any coin change, he'll give you a couple of candy pieces instead. No problem-o.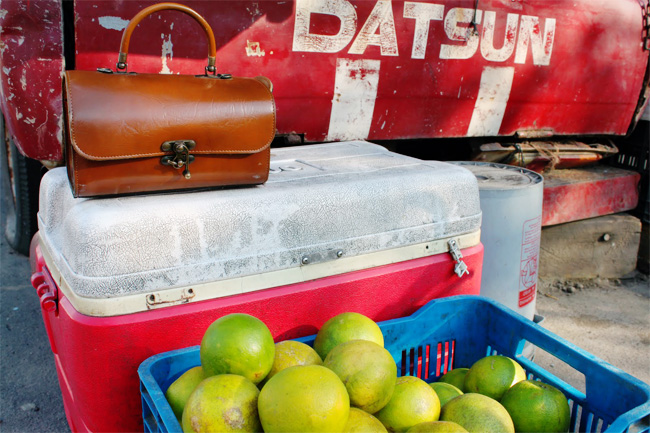 Besides inciting watermelon craves, I hope seeing pictures of this cute little spot will also inspire a few outfits out there. ♥