I will never be able to give a reasonable explanation about why  I fell in love with this old v-neck sweater. It called my name…and getting it was not a difficult task at all, I found it at a thrift store for about 10 lempiras (not even 1 dollar1). It's reeeally old, a hideous green color and had tiny holes all over. I brought it home and performed some serious snipping.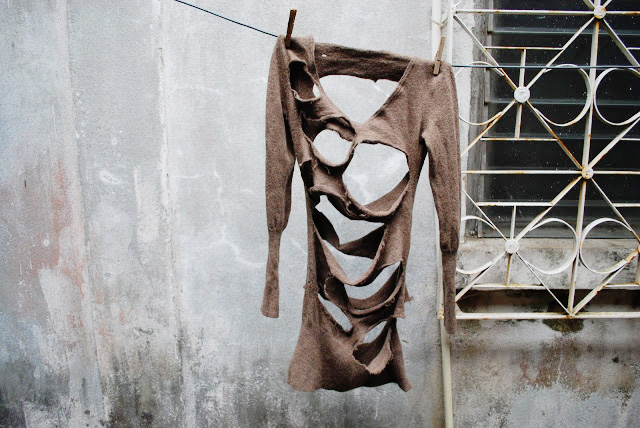 If I were Kate Moss I'd probably wear it bra-less around the house.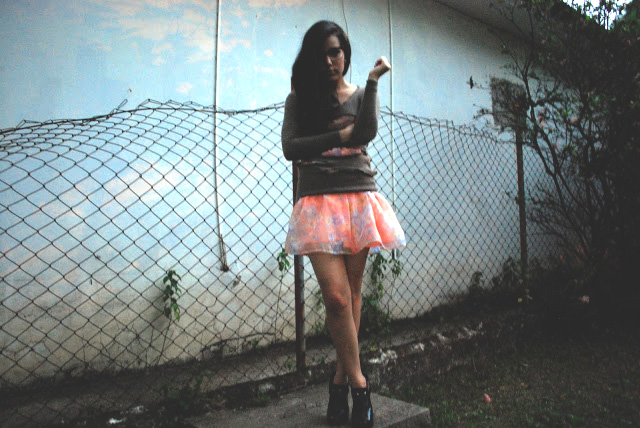 But I'm not, so I threw it over a thrifted dress.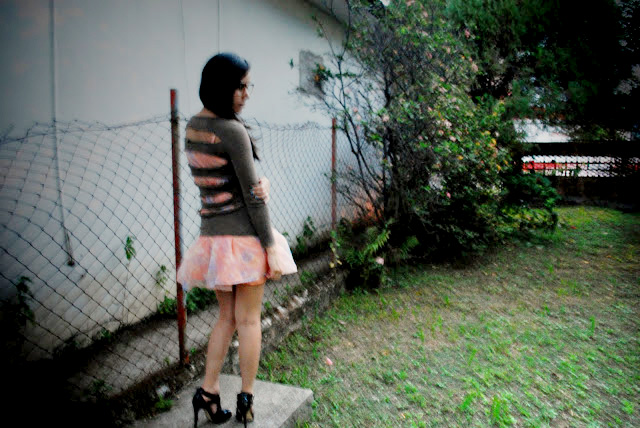 It's love it despity the pity it provokes. MOVING ON…
The photoshoot, as promised! In case there's any doubt, I am not a model. I suck terribly. I trip on my own feet. I get tense and start dancing like a geek when the camera gets me nervous. I don't possess that je ne sais quoi that could possibly make up for the fact that I'm 5'2, MAYBE 3. But a friend was opening a store and asked me to do it for the store's catalogue, and in Honduras it would be the closest thing to a designer boutique so I said HECK YEAH. I'll do it. I'll try hard not to make a fool out of myself.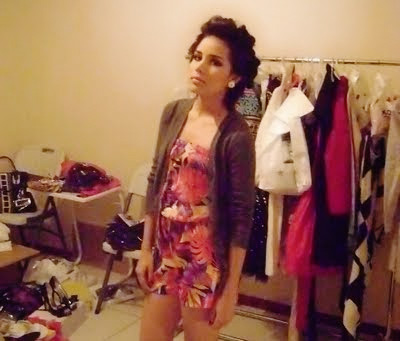 Rollers are sexy, okay.
Then I met the other two models, Irlia and Natasha. Their legs were half mine's thickness and twice mine's length.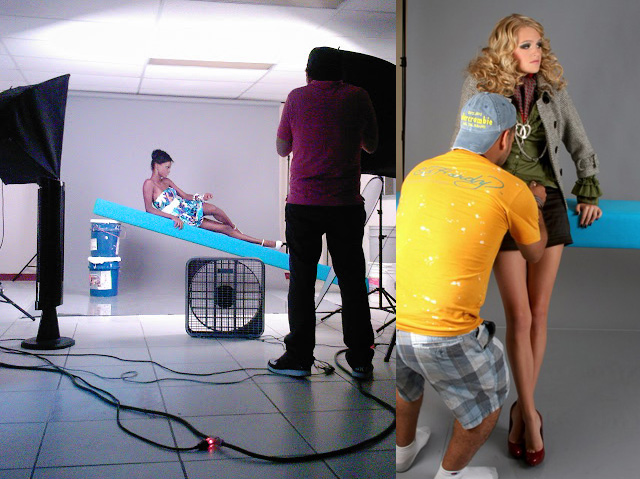 I tried my best and the photographer was pretty cool, quite the pro. He totally laughed in my face when I stained my front teeth in black lipstick and that just made him awesomer!  Then his gorgeous model girlfriend showed up. She surprised me with a deep, raspy voice that did nothing but add to her cool factor. The girl basically TOWERED over me so I tried to stay a couple of feet away from her to avoid feeling like a midget.
Over all, it was an awesome experience. My hair reached heights I thought it never could and my lips looked shapier that I thought they ever would. I'll post the actual pics as soon as I get the catalogue in my hands. 'Til later lovely people!