I bought this bandage skirt at our local department store, Carrion, only to regret it soon after. The price was good and the fabric nice & thick, so I figured it would be great for lazy days. Not really. The risk of unintentional knicker exposure was waaay too high.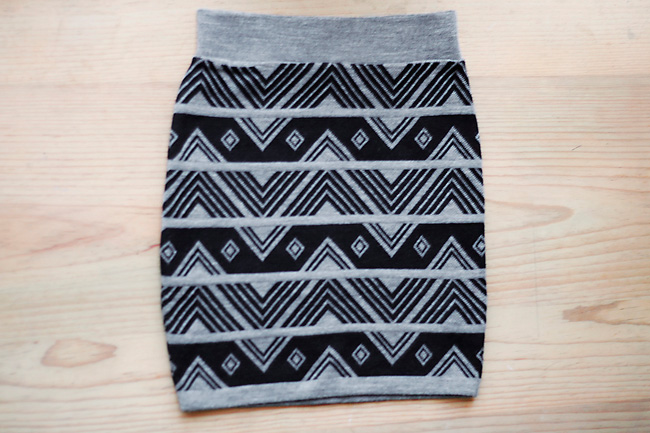 I figured I'd add trusty ruffles to keep it PG13 and show you how I did it. Before you panic (flashback to the 90s denim skirts with a flimsy ruffle at the hem), Mary Katrantzou did it on her latest collection.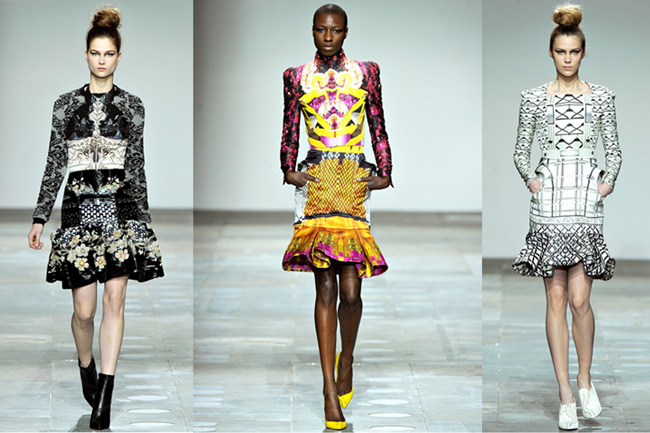 Mary Katrantzou AW'12 style.com
What you'll need:
A skirt
Fabric (I used 1 1/4 yards for 4 large ruffles)
Needle & thread
Measuring tape or ruler
Chalk to mark fabric
Paper
Pen or pencil
Scissors
Pins
Measure the length of where your ruffle will be sewn. If your skirt stretches, like my knit skirt, make sure to measure it stretched out. Thiswill be the circumference of your inner circle. Divide this measurement by 6.28. The result is the RADIUS.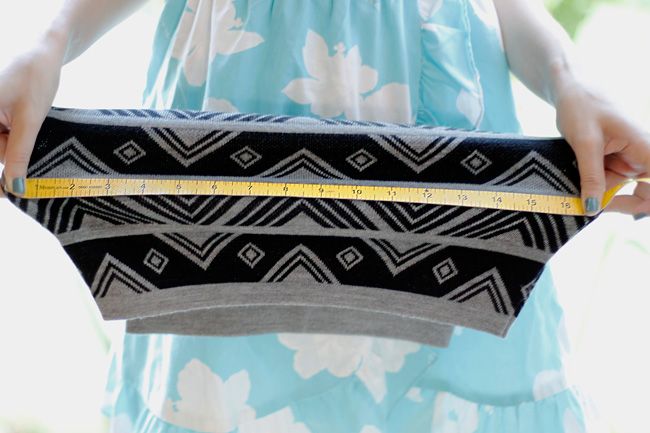 For example, if your stretched out skirt measures 13 inches, 13/6.28=2.07 radius. Now, cut your fabric in two, for two ruffles. Fold one of your pieces of fabric into four. Lay on a flat surface and pin it to keep it moving. This is when you'll use the RADIUS measurement. Observe: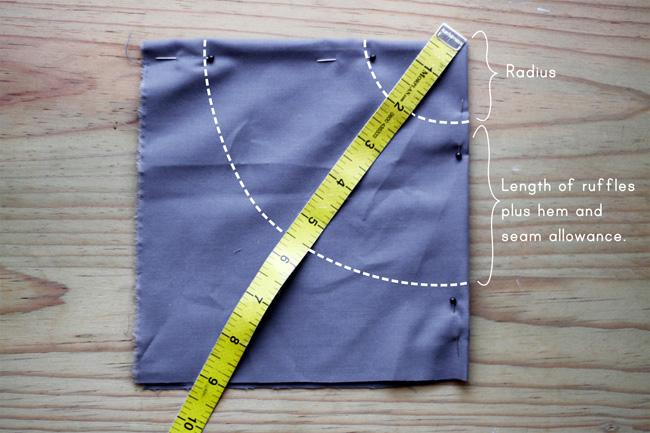 Hold the tape measure from the upper corner (technically, center of fabric), and pivot as you mark the radius measurement all around. This is your inner circle. For the outer circle, measure the length of ruffle + hem and seam allowance from the inner circle all around. Cut through dotted line. The result will be a donut shape. Repeat the process for a second ruffle.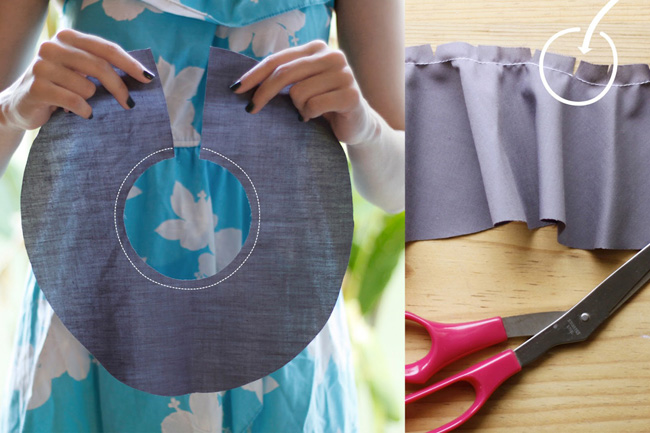 Once you've cut both your donut shapes, sew a security seam around the inner circle. This will keep the ruffle from stretching out. Carefully snip all around this inner edge, as shown in picture. Join both ruffles at the sides and turn.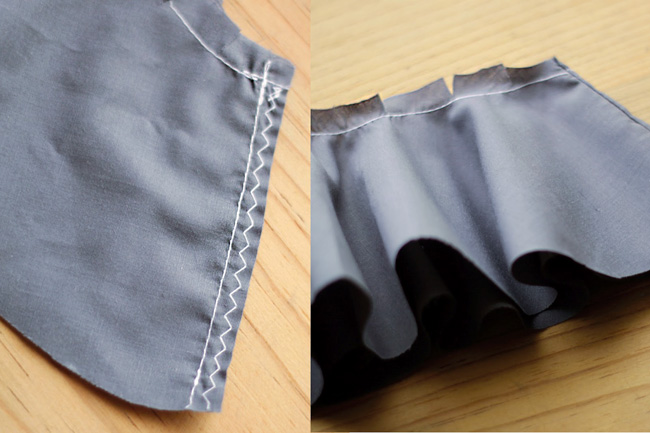 Your ruffles are now ready to be sewn to your skirt. Place them upside down, right side of fabric against the right side of skirt. Pin at center and at side seams.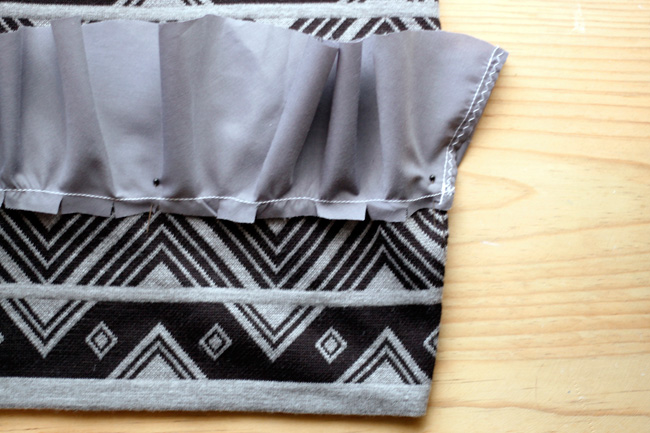 As you sew down your ruffles, make sure to stretch your skirt. Otherwise, the thread will break as you slip it on. Hem the ruffles and you're done! These are the actual, much larger ruffles I used for my skirt right before sewing them together: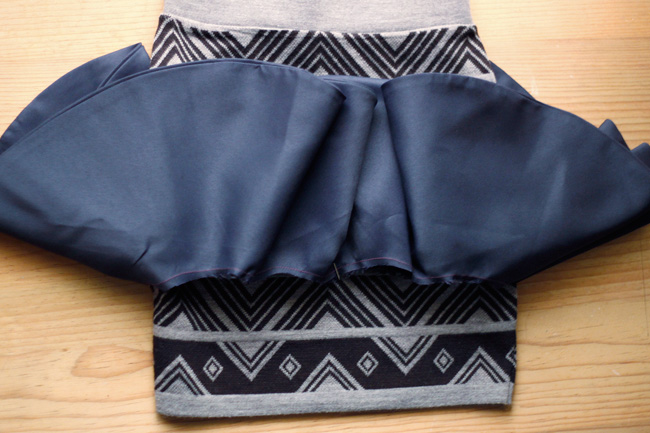 If you notice, my ruffles are double and joined at the hem to avoid the annoying hemming. I also added 10 inches to the circumference to gather the ruffles for extra volume. This is optional. The final result: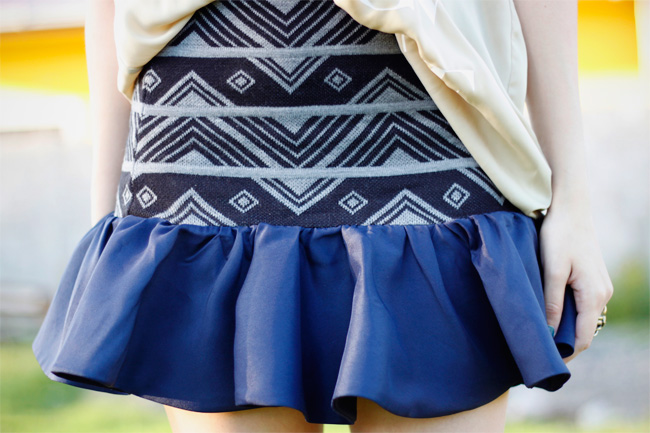 Now go all Valentino on your clothes by rufflin' them up!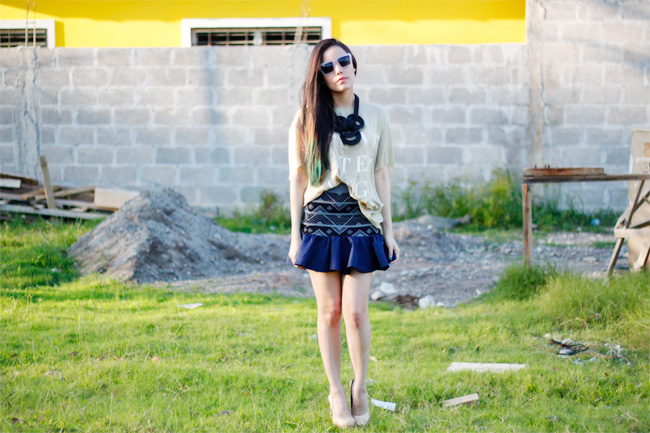 Skirt: Carrion, Rope necklace: COS, Tiger shoesies: Wild DNA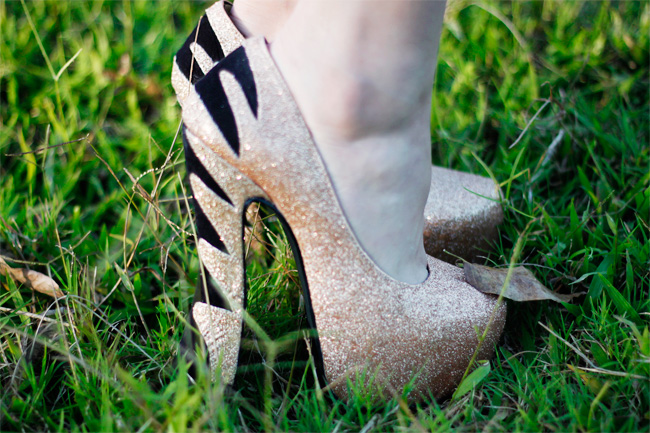 Any questions or suggestions? Feel free to ask!