As an attempt to achieve an Annie Hall look, I purchased these pants at a thrift store for a little over a dollar (25 lempiras).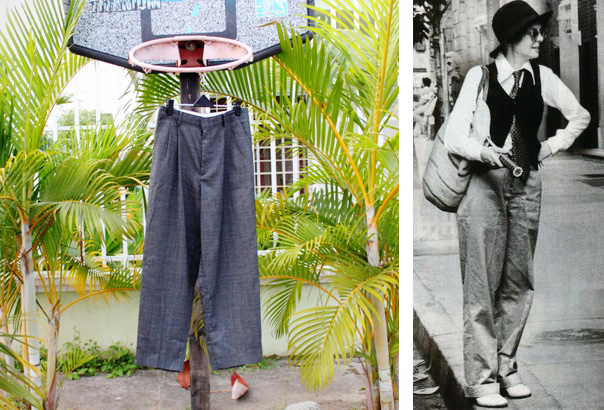 However, they never did my small frame any justice. That's why, after a reader from my blog in Spanish requested a tutorial for turning pants into cuffed shorts, I decided to chop these off.  Here's what you need: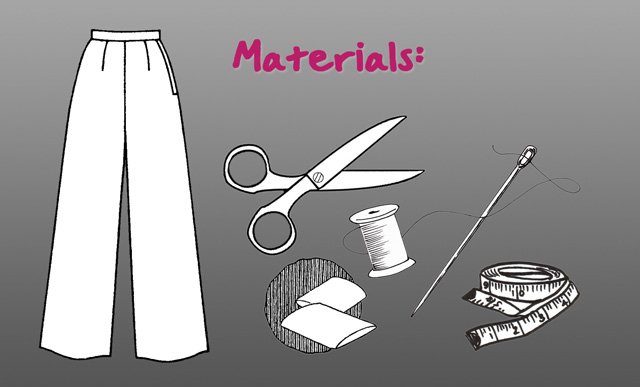 As reference to the final length of the shorts, I used a pair that I already had with the length I wanted. I used a ruler and tailor's chalk to make my first marking, on the wrong side of the pants: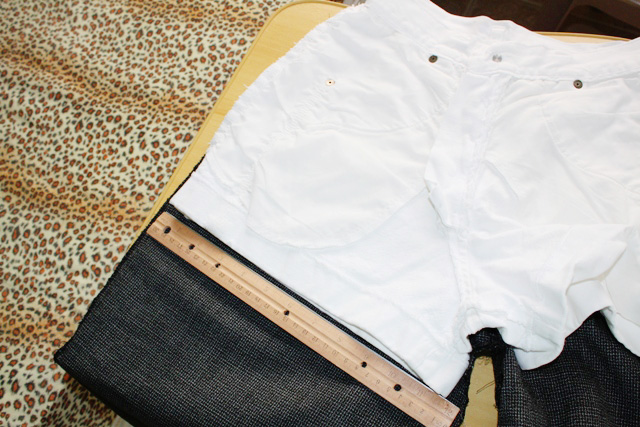 Next, I marked 3 inches below my first marking.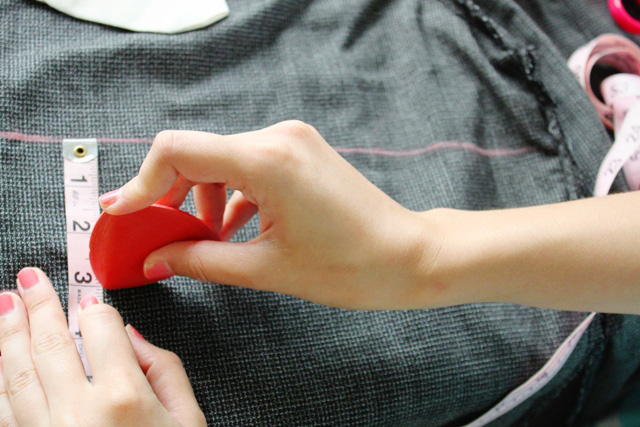 This second marking is the line you will cut through. You can pin both sides of the pants together in order to cut them evenly.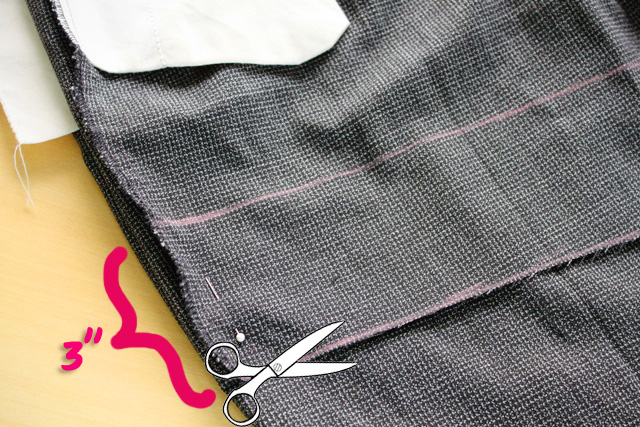 Now, fold them upwards (still wrong side up) along first marking you made. Iron the fold flat: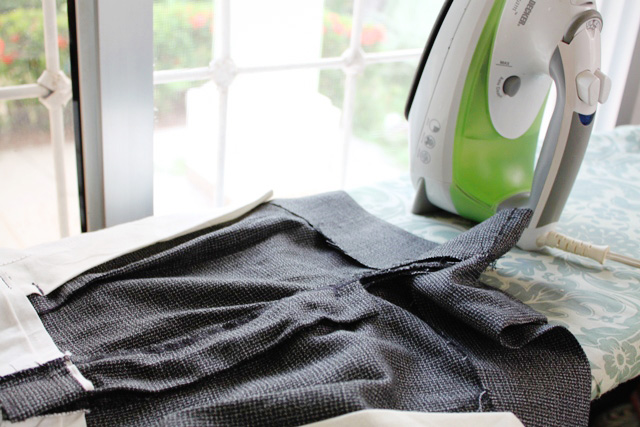 Fold another half inch towards the inside of the fold; The result is a 2.5 inch hem. You can use the tape measure to make sure the hem is even, and use pins to keep it in place.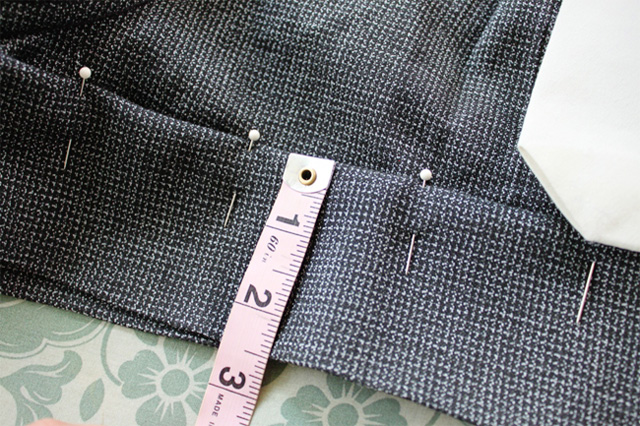 Now, the fun (and sometimes most difficult) part: sewing! Sew a straight stitch along the very edge of the fold.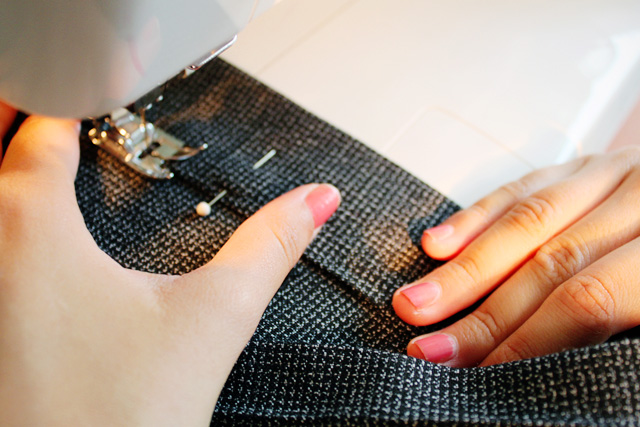 Once you've finished sewing, your hem is officially done. Flip it towards the right side, heat press with the iron, and the backwards hem is now a cutesy cuff.
This is what it should look like: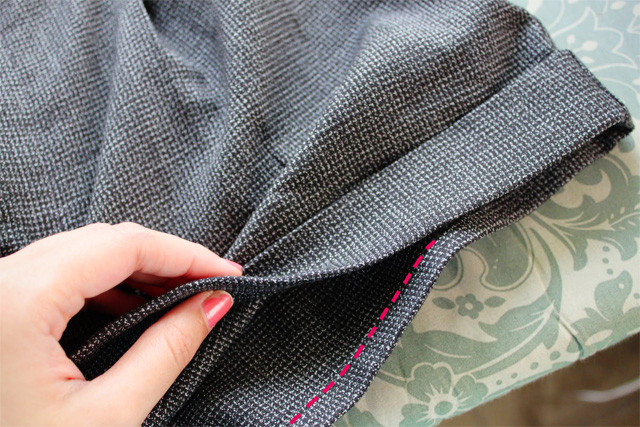 The pink, dotted line is where the straight stitch is visible (inside the shorts). If the fabric is somewhat flimsy, secure the cuff by sewing the sides of it to the shorts, and maybe a few stitches center front and back.
I did it all with my sewing machine, but it can be hand sewn as well.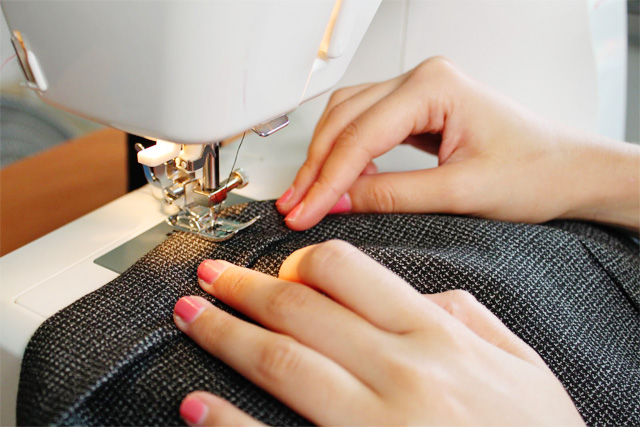 The final result: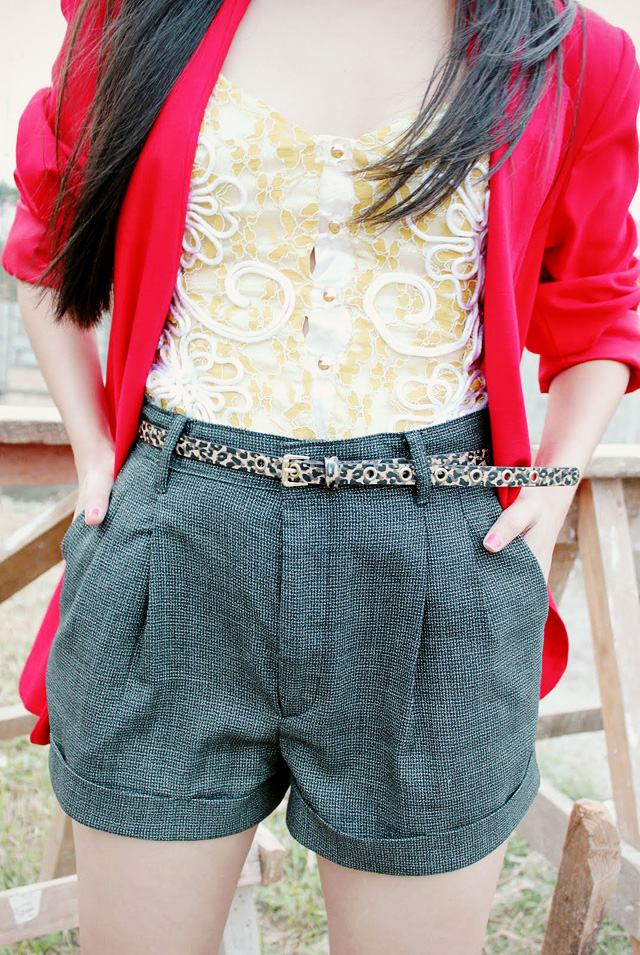 Worn with thrifted corset and red blazer from Tiendas Carrion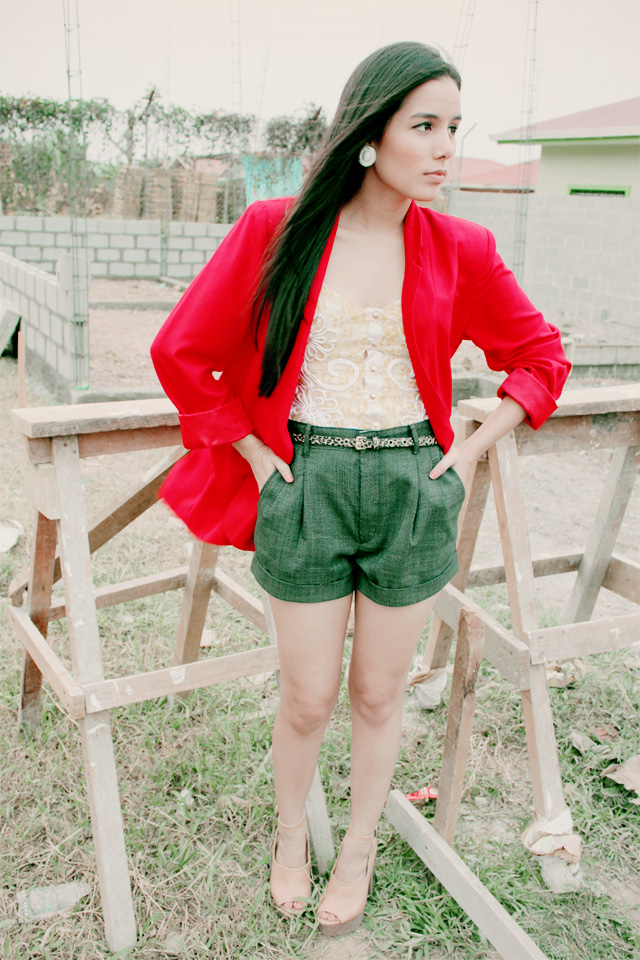 Not frumpy enough for Annie Hall, but frumpy enough for some lovin'. ♥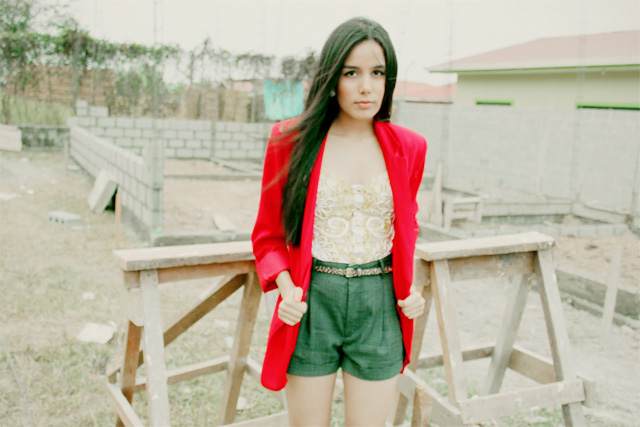 Hope it wasn't too hard to understand. Feel free to ask any questions!