First post of the year…took me a while, eh? I've actually been longing for an update as well…after all, this is my diary. I ended last year with two garage sales. These, of course, had somewhat of a cheesy "goodbye old life, hello new life" very "Uptown Girls" connotation. I had fun and the process wasn't too painful since most of the stuff I sold HAD to go. Besides, I became friends with some clients/helpers that happened to be shorter than me! YAY!
As for my sewing shop, I've been spending a lot of time in it "training myself" as I like to say. Right now, I'm mostly fixing up an old sewing machine I got as a gift from a close family friend. Pacita, age 90, dressed most of the fashionable socialites of her time.Her own suits are INCREDIBLE but she hates getting her picture taken.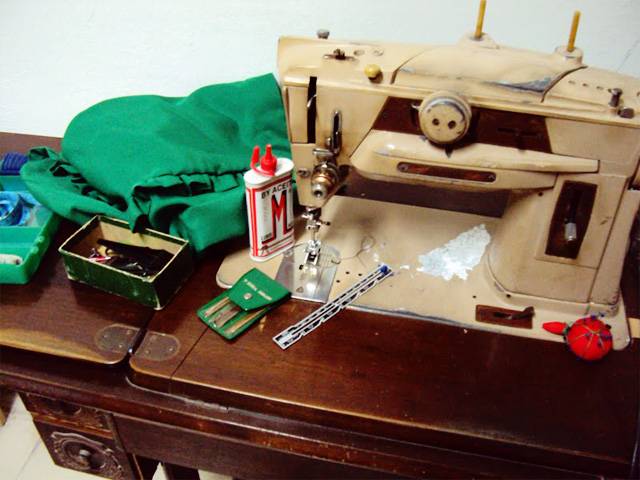 Geral comes over to help me out. I wrote about Geral on my old blog, but that old blog is pretty much dead *pause, TEARS* so I'll introduce her again. I met her at church when we were kids. Tough girl who's had a tough life… we've become really good friends and she either loves to listen to me rambling on about London Fashion Week, or she's reeeally good at pretending.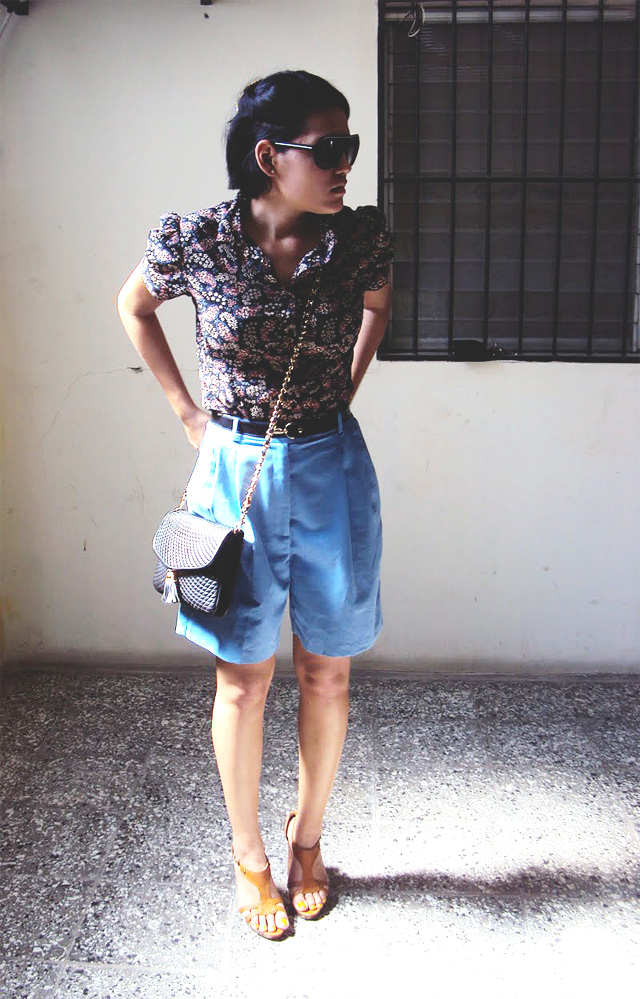 Shirt, shorts, and handbag: all thrifted.
I'm currently teaching her English, we're learning sewing tricks together and (I'm afraid) her thrifting skills have succeeded mine.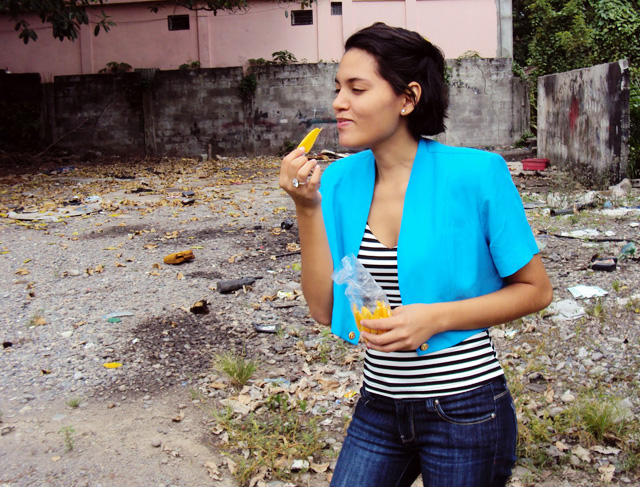 Power shoulders, electric blue, cropped jacket: (prepare to DIEEE) only 20 lempiras=a dollar. Mhm.
We will definitely be inventing clothes together for a while. I like our little collab. Even though I predict future cat fights during our shopping dates. I kid, I kid.
2010 Sewing update:
I started to make this skirt the day before I found out McQueen had passed away. Therefore, in my head, it has a McQueeny vibe to it every time I wear it. I will miss Mr. McQueen's work. I obviously don't own anything of his but I have my skirt.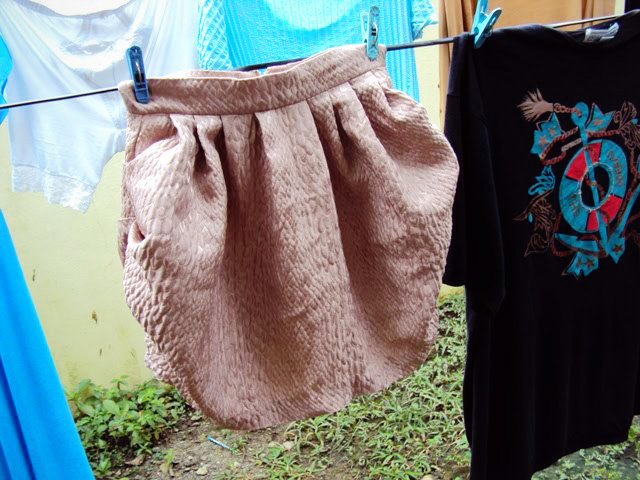 I wore it to an event where a friend of mine, Annette Kafati, was debuting as a designer. My pictures from the event are crazy lame, but here's another site with better ones.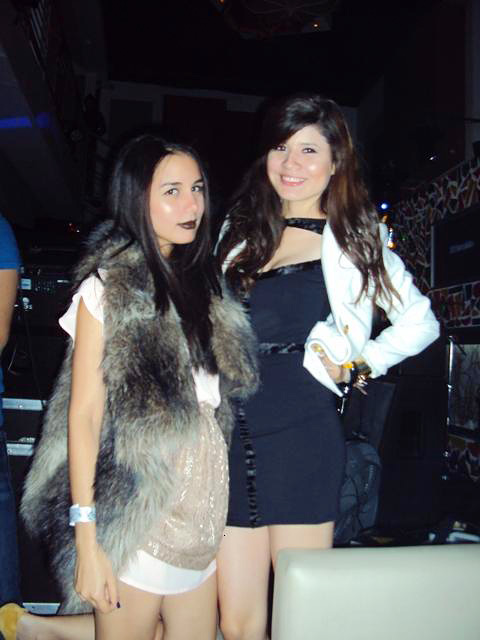 I layered the skirt over a see-through, peachy colored, vintage dress I slightly reinvented. Faux fur was the life saver of the night…I'm a coward for the cold.
Latest thrift finds:Velvet collar coat. Denim shorts. Studded handbag. All under 50 lempiras (About $2.50).
Here's one resolution I've managed to slightly succeed at: eating healthier. I mean, I've changed the usual mini marshmallows and chips dinner to much better options. By better I mean healthier, not exactly better tasting. I love peaches, though.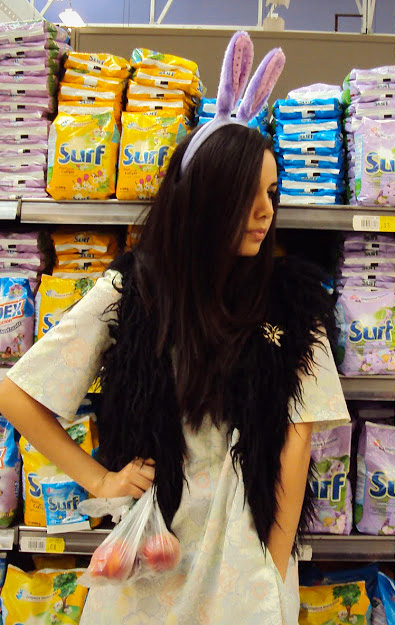 I got in trouble for these photos, almost kicked out by security! I don't really get into trouble often, so please forgive me if I share in such an exciting tone. Haha! And boy did I have a public…bunny ears don't exactly go unnoticed ANYWHERE in the world, let alone in La Ceiba.
CONCLOOSHONS.
I have a new camera, so more posts to come. I'm in love with my sewing/workshop, so more homemade clothes to share with y'all.