I was just about to step out of the craft store when I noticed my soon-to-be "big" accessory purchase.  Right between the foam letters and wedding decorations laid a flower headband, stirring up childhood memories. If you were raised in my hometown before we got a mall, you'd know what I'm talking about. Sisters and I wore these headbands for all sorts of special occasions…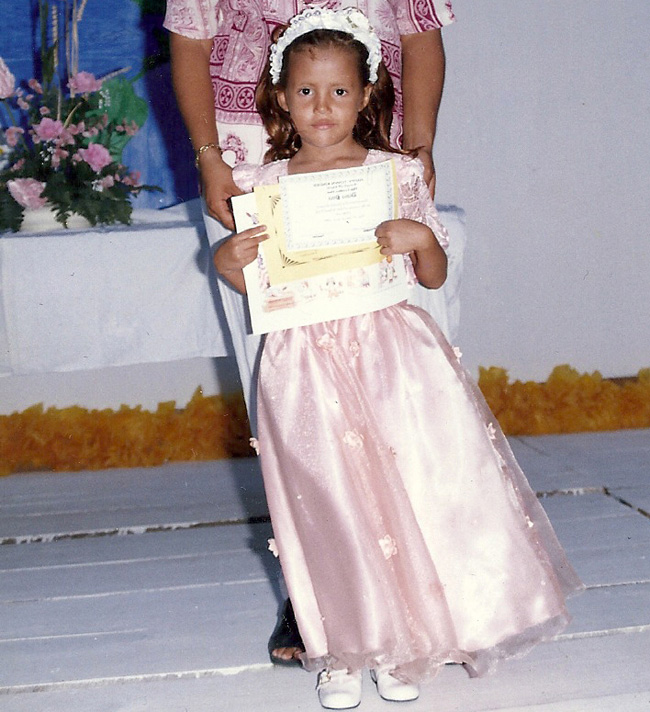 Diana's kindergarden graduation
 These flowers (and anything else DIY) are still pretty big in small town events.  A few years ago, I went to the best wedding of my life in a nearby town (blogged about it before), and they were EVERYWHERE: the bride's fabric bouquet, tucked in her hair-do, tied to the white balloons taped all over the walls, etc.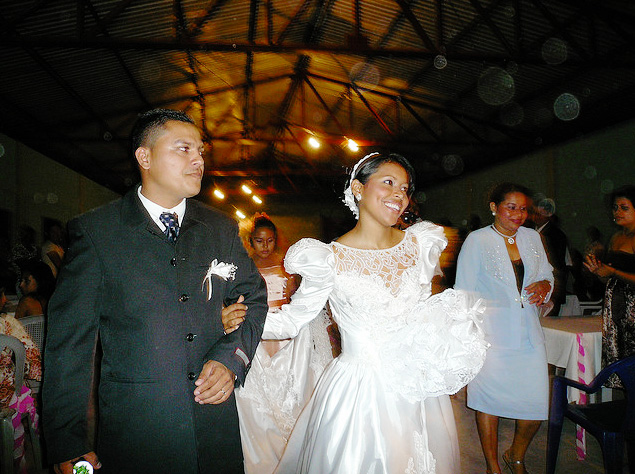 Imported peonies and exotic orchids were nowhere to be seen, but the bride was as happy as could be. Ohhh, the love!
The headband that caught my eye in the craft store was a pink/purple tone, perfect for the frilly, girly side of me. Slide a few bobby pins to keep it from moving around, and it's all set!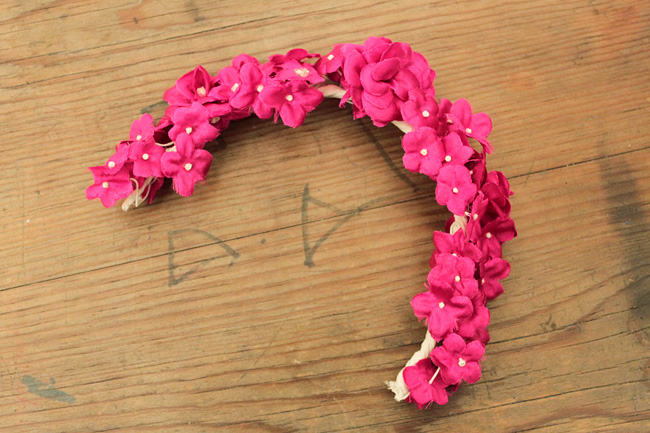 Inspired by the memories of my childhood party outfits, I took out a vintage, halter dress I'd hidden in the back of my closet and paired it with chunky heels and green eyeshadow.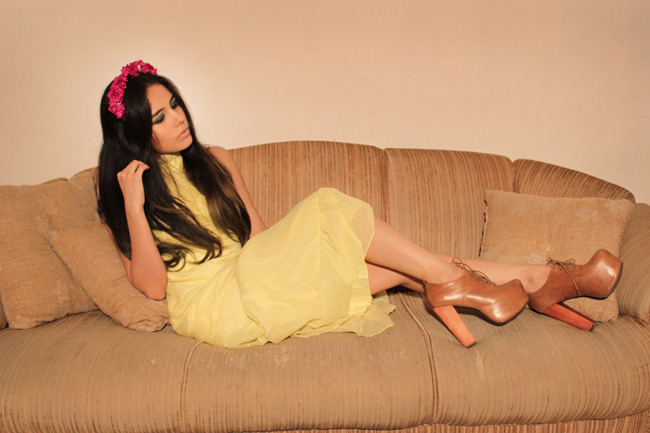 With 60s and 70s band groupies  muses in mind, I center-parted my hair and tousled it around.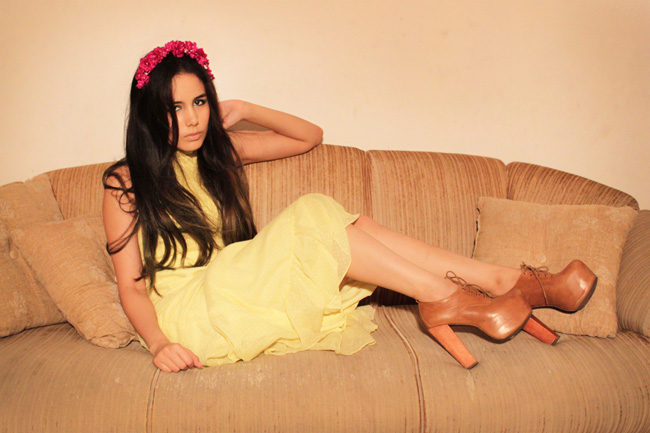 The best part of it all? The headband was only 50 lempiras, less than $3.00…almost the same as my yellow dress. Hoo-rah!