I do head-to-toe checking out of pretty much any girl I see. Not in a perv old man kind of way, more of a "what would I make her wear" way. I'd dress my sisters, but they both have a defined style and are very obstinate about it. Diana lets me have a say every now and then, but now and then is not enough! The latest victim of my sartorial desires is my sweet cousin who's currently visiting from California.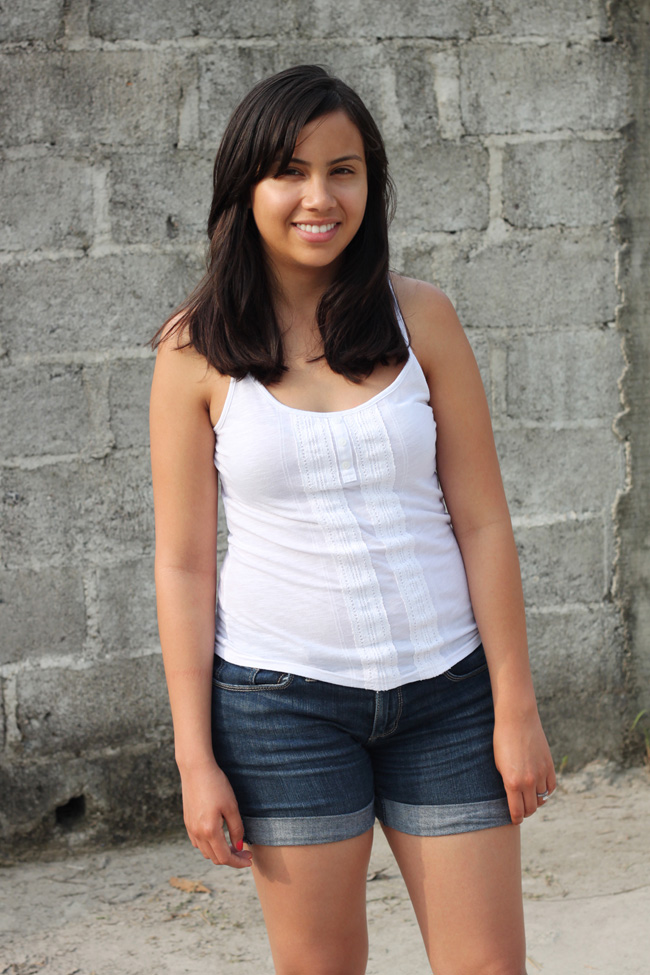 Victim: Joanna banana
Age: 20
Style: Summery, denim shorts, simple tees and sandals.
Time it took: Aprox. 10 minutes
She says: "I don't wear bright lipstick because it makes my lips look too big."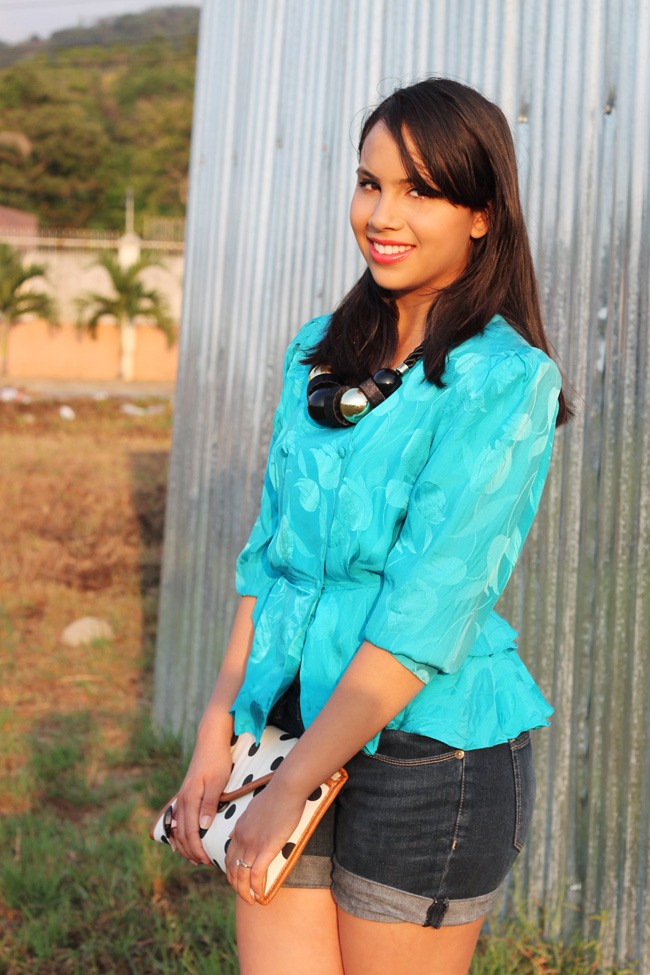 I let her stay in her shorts, but paired them with a vintage, peplum blouse,  platform heels (the only ones  that fit her, but happen to work great) and a chunky necklace.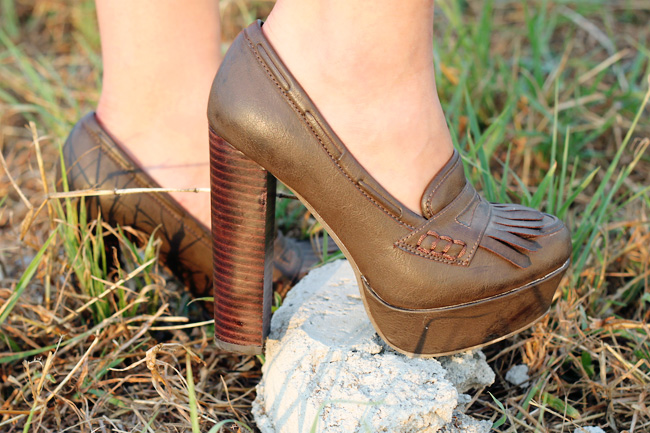 To prove a voluptuous pout is the shizzle, I used my fave orange lipstick by NYX (citrine) on her. Prett-eyyy.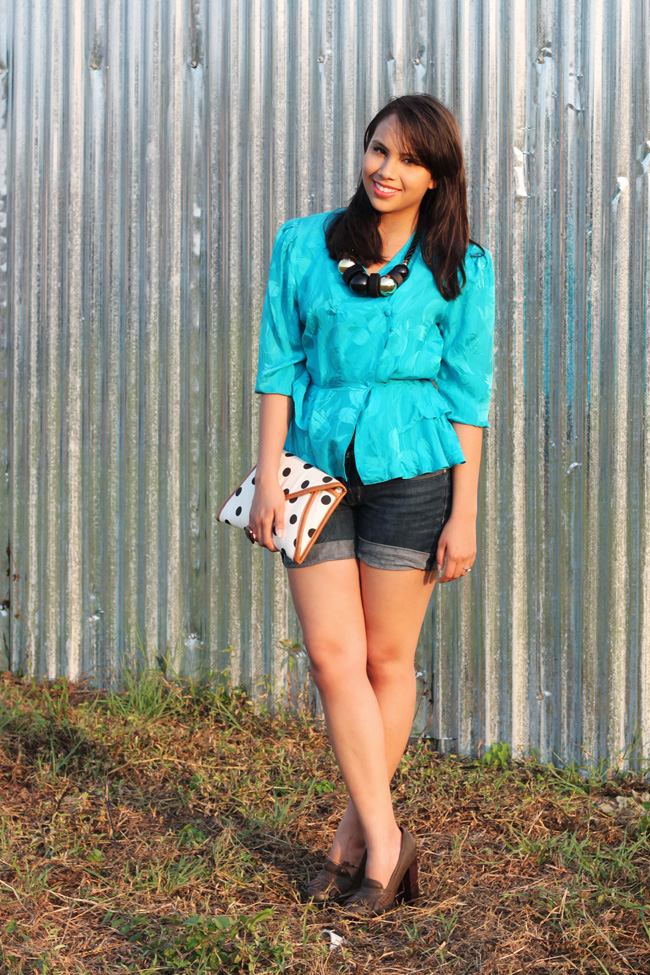 Top: vintage, Shoes and necklace: Primark, Shorts: her own.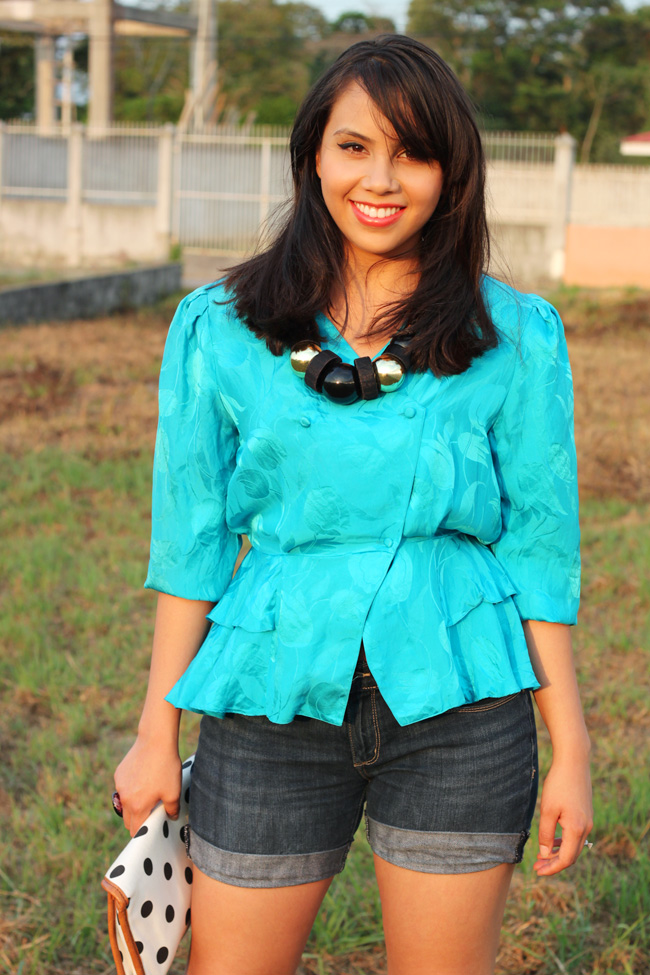 A quick & easy change but she looks amazing, doesn't she? 🙂