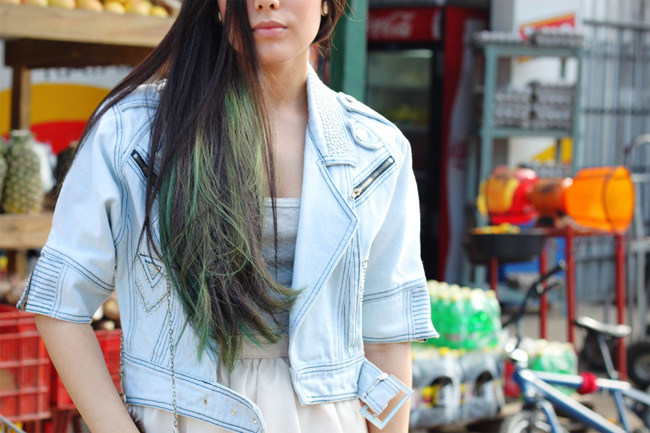 I never really spend much money on clothes, I think I've made that pretteyy clear on this blog. However, there's something about interesting vintage pieces that just makes my heart melt and shell out the cash. I found this lovely denim jacket with tiny little studs and surprise pleats in a charity shop in London. The price wasn't as attractive but…who could resist? While my friends were losing their minds in Topshop, I was going nuts in charity shops and car boot sales!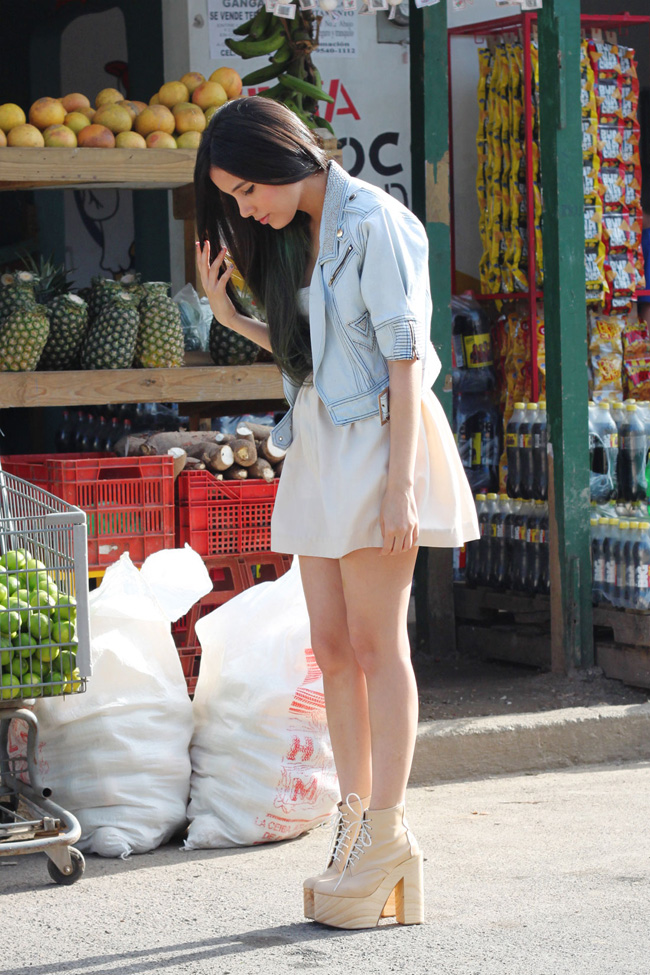 This is pretty much my school uniform: skirt + tank + jacket + platforms. In fact, these shots were taken by my sister right before I went to my accounting class, right in front of a very traditional Honduran mini-market.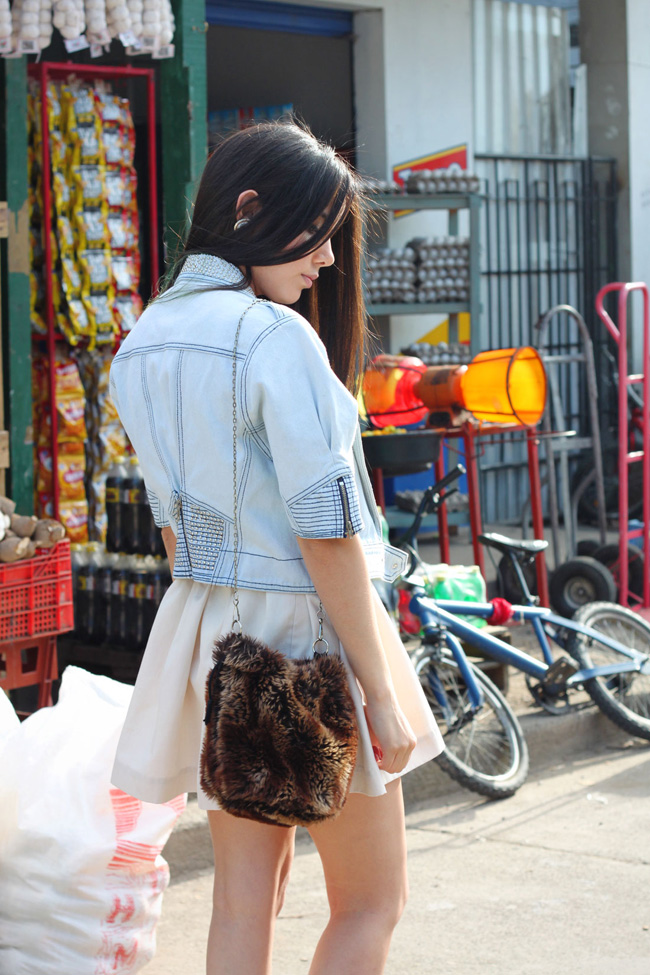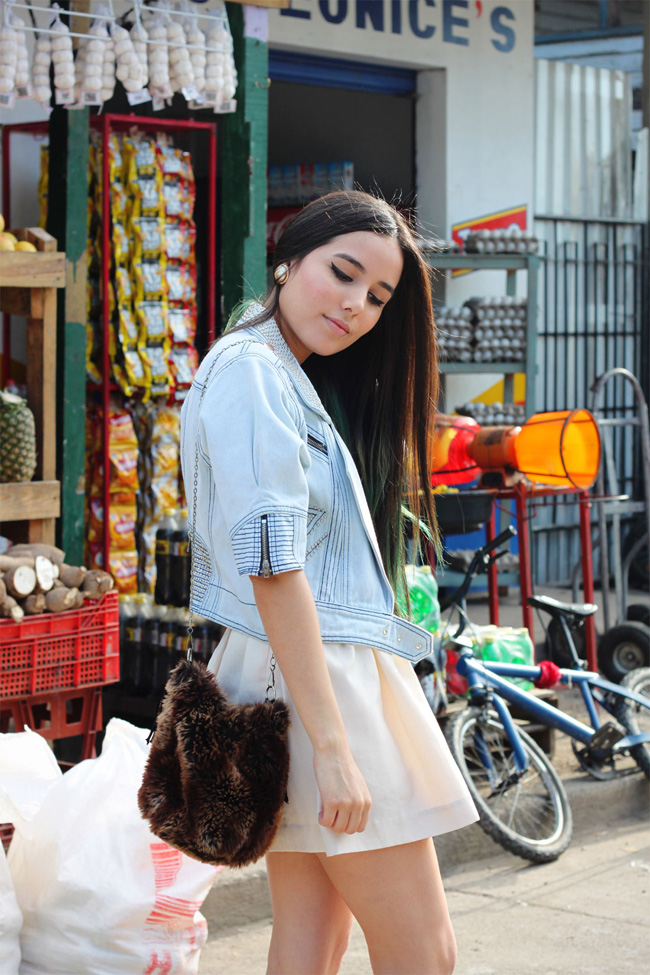 I'm kinda done with the green hair, by the way. I'm just reeeally scared to use any permanent dye and mess it up, I've heard so many scary stories down here! Any suggestions?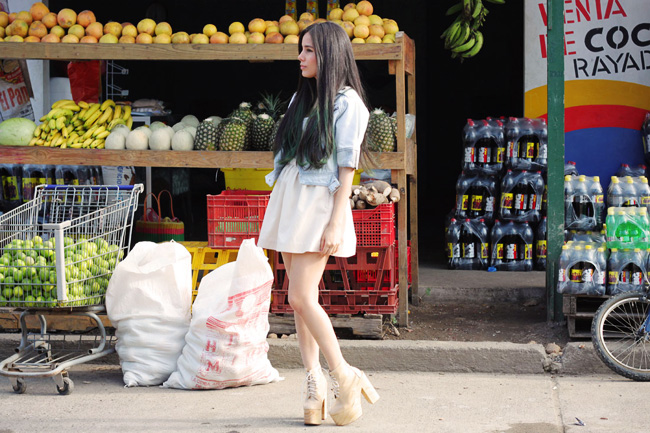 Denim jacket: vintage, Skirt: self-made, Faux fur bag: souvenir gift from Thailand, Shoes: Deandri nude Helgas.
And now, time to announce the clutch giveaway winner! I used a random list generator to pick the winner (I would've gone mad trying to pick one myself). And the lucky soon-to-be owner of the amazing clutch is:
azaria.canales@gmail.com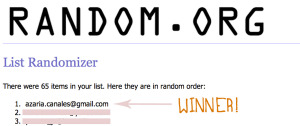 Check your email! As soon as I get your details I'll send the lovely clutch your way. 🙂
Thanks to all who participated, I really appreciated all the lovely comments. I promise there are more gifts to come for all my lovely readers.