Down here everyone shops at the same fabric stores because we don't have many to choose from.  As a result, real life "who wore it better" segments abound! In my case, however, curtains and handbags are the competition. Maybe it's because of this lack of variety that I'm such a sucker for strange prints. Even before the fruity Prada collection, I was already going nuts (ermm, bananas) for fabrics that are traditionally used for curtains in little cafeterias. I didn't lead myself into buying one until I found one with perfect colors: turquoise and orange!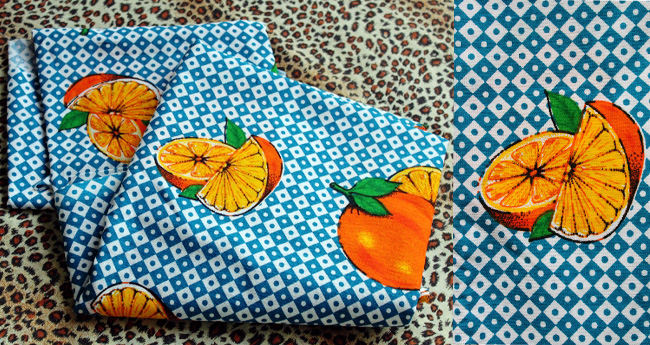 I made a simple skirt with two seams front and back so the oranges wouldn't look so "literal".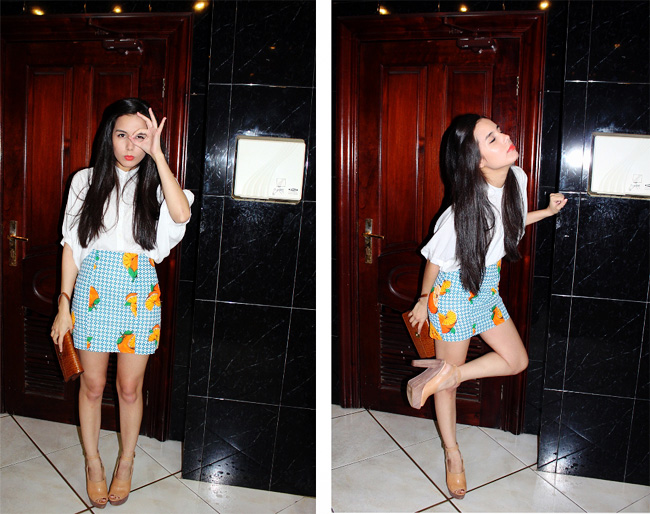 Another skirt I wore A LOT last year had a cool print of a less conventional fruit. I found a pumpkin & apple printed dress in a thrift store that was too small to fit, so I cut the bodice off to turn it into a skirt.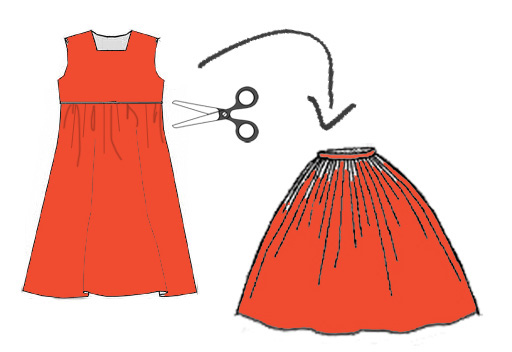 And voilá!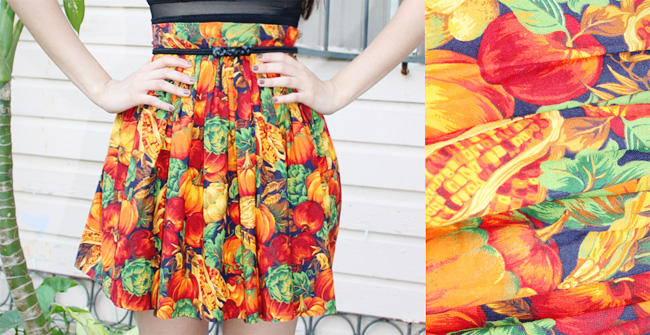 Worn here with an 80s dress+thrifted choker and belt.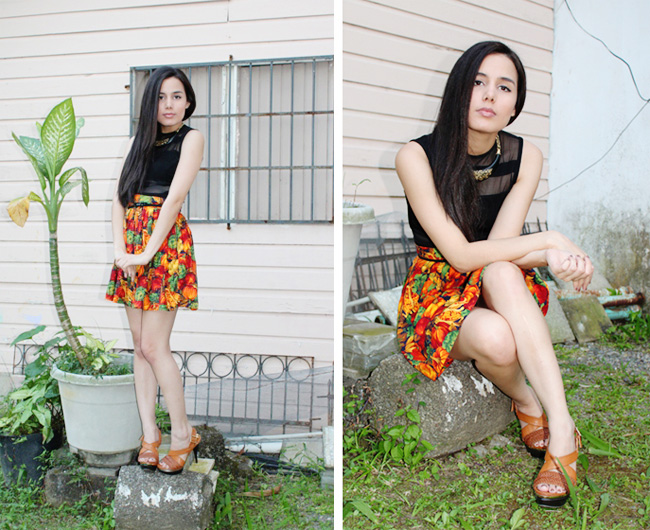 I don't think my fascination for tablecloth-y fabrics will die anytime soon…expect to see more!
I'm currently taking the most efficient patternmaking classes I have EVAA taken and I'm sooo excited about sewing more complicated stuff without having to guess how to do things along the way.
Oh, and if you haven't seen the Prada collection I mentioned above and think I'm insane and delusional and made it up, here's the video campaign. Keep your eyes open for the bananas!  😉
P.S. Quick updeyt! I'm now writing a blog in Spanish, sponsored by a Honduran department store called Tiendas Carrion.  I've been sooo nervous + excited about it. I have lots more to say about why I decided to take on this project, but I will do so on my next post.